TINTON FALLS, NJ, September 5, 2018–A leading insurance professional organization recently recognized Frank Costa, CIC, CRM, of World Insurance Associates LLC, Tinton Falls, for dedication and ongoing leadership in the insurance industry.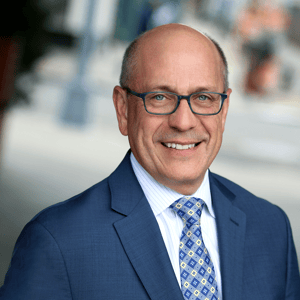 The Society of Certified Insurance Counselors (CIC) honored Mr. Frank Costa for 11 years of successfully maintaining the Certified Insurance Counselor (CIC) designation, denoting significant commitment to advanced knowledge and customer service. Frank Costa has also maintained the Certified Risk Manager (CRM) designation for 10 years.
"This honor is an acknowledgement of the priority Frank Costa places on education and professional growth," cited the Society's President, Dr. William T. Holt, CIC, CPCU, CLU. "Customers, associates, and the insurance profession as a whole benefit from such a strong commitment to continuing education."
Frank Costa is joined by more than 30 fellow employees at World Insurance Associates with various professional designations. "World Insurance firmly believes in encouraging its team of insurance professionals to maintain and build strong connections to the industry with continuing education," stated Mr. Costa.
The CIC Program is nationally recognized as the premier continuing education program for insurance professionals, with programs offered in all 50 states and Puerto Rico. Headquartered in Austin, Texas, the Society of CIC is a not-for-profit organization and the founding program of The National Alliance for Insurance Education & Research.
World Insurance Associates LLC is an independent insurance agency headquartered in Tinton Falls, NJ. It offers extensive, cost-effective personal and business insurance solutions in 46 states. The company specializes in transportation, hospitality, self-storage facilities, construction (surety), manufactures, and law firms. World Insurance Associates also provides group benefits and property and casualty insurance to companies of all sizes in a variety of industries in addition to insurance services for individuals, focusing on coastal properties and high net worth clients. World Insurance Associates began business in 2012, has completed 31 acquisitions, and serves its customers from 18 offices in NJ, PA, NY, CT, RI, ME, OH and FL. The company is ranked #20 on the list of New Jersey's 2017 50 Fastest Growing Companies, #6 in New Jersey's Top Insurance Brokerages, and has been named to the 2018 Inc.5000 list.
# # #
If you would like more information about this topic, please contact Jennifer D'Agostino at 732-523-2108 or email jenniferdagostino@worldins.net.