World Insurance Partner Mark Lauria Honored with the Louis R. Miller Award
Updated October 21, 2021
Our very own Mark Lauria, Partner of World Insurance Associates LLC, will be honored with the Louis R. Miller Business Leadership Award for putting others first on Thursday, February 13th, 2020.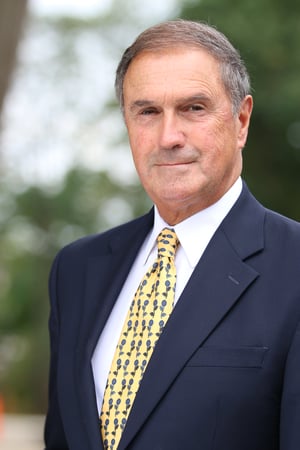 Overview of the Louis R. Miller Award
The Louis R. Miller Business Leadership Award was incepted in 1994, after Louis R. Miller, a local businessman and community leader, organized a meeting of 24 local business owners and professionals on Staten Island, NY. The BEDC (Business Education Development Council), chaired by John J. Amodio, wanted to recognize small business owners and non-profit leaders for their accomplishments and honor them as community role models.
Unfortunately, Mr. Miller passed away before the first recognition. On behalf of BEDC, Mr. Amodio and Brian Laline, editor of the Staten Advance, initiated the first Louis R. Miller Business Award to commemorate Mr. Miller for his lifetime achievements as a community leader and supporter of local educational institutions and charities. In 1996, the Staten Island Chamber of Commerce began managing the annual awards program.
For his accomplishments, Mark Lauria will join the esteemed list of Honorees and is to receive an Award in the Established Businessperson category next week.
A True Entrepreneurial Spirit
Mark Lauria began his business in June 1979 literally, from the ground up. (His background as a construction worker for a family owned business helped him with the logistics.) He took major financial risks, defining the true spirit of an Entrepreneur. The brokerage, Mark Lauria Associates, Inc., located on Richmond Avenue in Staten Island, was built by Mr. Lauria. He still operates his business, now part of World Insurance Associates LLC, proving that dedication, hard work, and tenacity pays off.
A True Humanitarian
Mark Lauria cares about people. Caring for his family was what motivated him to take risks initially to support them. Mr. Lauria had built a reputation of putting his clients' needs first. He also empowered his staff by letting them know that he stands behind them. Mr. Lauria believes it is his duty to protect people and their assets by selling value, not price.
A True Community Activist
Mark Lauria shares his success by giving back to the community. Not only did he serve on the board of directors at Notre Dame Academy in the mid-1980's, he helped the school fundraise for the supplies and renovations they needed. Mr. Lauria has also donated to the Eger Lutheran Homes and Services Inc. and has been a "major supporter" of The Staten Island University Hospital for 15 years. Since 2004, Mark has served as Chairman of the Board for The Snug Harbor Cultural Center & Botanical Garden and helped to secure capital funding for major projects like a Music Hall, electrical repairs, and HVAC systems. He continues to fight for funding to keep Snug Harbor thriving as a major historical and cultural lifeline to the community.
We are honored to have Mark Lauria as a Partner of World Insurance Associates. He embodies the leadership skills that will inspire and enable us to grow and be successful for many years to come.
Congratulations, Mark!
Read more about Mark Lauria's success story in his interview with Michael Anderson of the Staten Island Chamber of Commerce.
Thank you for your submission
We'll respond to your request as soon as possible.