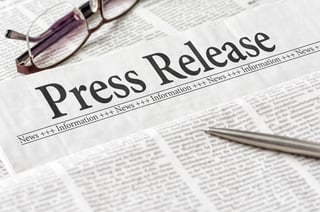 TINTON FALLS, NJ, April 19, 2017- World Insurance Associates LLC, an independent insurance agency headquartered in Tinton Falls, NJ, merged with Mark Lauria Associates, Inc. on April 1, 2017.
Mark Lauria Associates, Inc. began business in June 1979 when co-founders Mark Lauria and Laura Lauria set out to provide better service for insureds as an independent agency. The company guides their clients through the insurance process, acting as a trusted adviser and valuable resource. Mark Lauria Associates is a leader in providing personal and professional business insurance to clients in New York, New Jersey and Florida.
"For over 37 years Mark and Laura have been providing exceptional service and they have a reputation for offering the best protection to their customers. We are thrilled to partner with such trusted experts in the insurance industry," Rich Eknoian, co-founder of World Insurance Associates LLC, stated.
Mark Lauria, who is joining World Insurance as a Partner of the firm said, "We are excited to join the World Insurance Associates team and I look forward to what we will be able to accomplish together." Laura Lauria, who is also joining World Insurance as Vice President stated, "We're dedicated to our clients and know that this partnership will enable us to expand the service and resources we are able to provide."
Mark Lauria Associates, Inc. is an independent insurance agency with offices in Staten Island, NY and Red Bank, NJ. The company was founded in 1979 and serves as a trusted advisor and resource for its clients. It is the largest insurance broker on Staten Island for several top insurance companies including Travelers, Hartford, Chubb, AIG Private Client Group and CNA. The company is involved in many local organizations and specializes in home, auto, commercial property, professional liability, and life insurance. For more information, please visit www.marklauria.com.
World Insurance Associates LLC is an independent insurance agency headquartered in Tinton Falls, NJ. It offers extensive, cost-effective personal and business insurance solutions in 46 states. The company specializes in group benefits and insurance for transportation companies, the hospitality industry, coastal properties, and high net worth individuals in addition to general commercial clients in diverse industries. World Insurance Associates began business in 2012 and now serves more than 18,000 customers from 11 offices in NJ, PA, and NY. It has completed 22 acquisitions, has current run rate revenue of $18 million, and places more than $130 million per year in annual premiums. The company is ranked #25 on the list of New Jersey's 2016 50 Fastest Growing Companies.
# # #
If you would like more information about this topic, please contact Rich Eknoian at 732-523-2106 or email richeknoian@worldins.net.