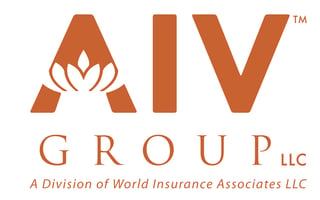 TINTON FALLS, NJ, July 26, 2016– World Insurance Associates LLC, an independent insurance agency headquartered in Tinton Falls, NJ, recently acquired AIV Group, the insurance business operated by Sonali Shah, who now joins World Insurance Associates as a Principal.
AIV Group was founded by Sonali Shah in 2010 to focus on serving the unique needs of the Asian community. AIV Group enjoys unusually long relationships with its clients due to a deep understanding of all aspects of property and casualty insurance and its reputation for a very high level of service. The Group excels in the areas of hospitality, real estate, professional services, and retail.
Rich Eknoian, co-founder of World Insurance Associates LLC, stated, "Sonali Shah has decades of insurance experience in the commercial insurance industry and she provides an exceptional level of service to her clients. We are proud to have Sonali Shah and AIV Group join our organization."
"I am excited to join the World Insurance team, both for myself and my clients," said Ms. Shah. "I look forward to continuing to share my expertise from a broader platform and providing the service that allows my clients to focus on what they're good at: running their businesses."
World Insurance Associates LLC is an independent insurance agency headquartered in Tinton Falls, NJ. It offers extensive, cost-effective personal and business insurance solutions in 41 states and specializes in insurance for transportation companies, the hospitality industry, coastal properties, and high net worth individuals in addition to general commercial clients in diverse industries. World Insurance Associates began business in 2012 and now serves more than 15,000 customers from 8 offices in NJ, PA, and NY. It has completed 14 acquisitions, has current run rate revenue over $12 million, and places more than $90 million per year in annual premiums. The company is ranked #32 on the list of New Jersey's 2015 50 Fastest Growing Companies.
# # #
If you would like more information about this topic, please contact Rich Eknoian at 732-523-2106 or email richeknoian@worldins.net.