What You Should Know About Commercial Boat Insurance
Who Needs Commercial Marine Insurance?
While commercial boat insurance specifically protects vessels, commercial marine insurance offers broader coverage for a range of maritime businesses. A commercial marine insurance policy often includes coverage for boats and other vessels, though this is not always the case.
Businesses That Rely On Overseas Shipping
Many businesses rely on overseas shipping for the transportation and distribution of goods. However, these businesses do not necessarily own the boats that are used for transportation, necessitating commercial marine insurance over boat insurance to protect the transported products. Businesses in this group may include:
Manufacturers
Importers
Exporters
Freight forwarding companies
Commodities traders
Marine Service Providers
Some businesses play essential roles in the maritime industry without owning water vessels themselves. Because these businesses work with boats and other vessels, it is important that they obtain sufficient commercial marine insurance so that they can safely and confidently perform their duties. Marine service providers consist of a range of professions and businesses, such as:
Ship builders
Vessel manning services
Ship dealers
Terminal operators
Freight hauling or forwarding services
Maintenance and repair workers
Stevedores
Marine storage facilities
Shipyards
Marine Transportation Providers
Businesses that operate any water vessel for commercial purposes should obtain commercial marine and boat insurance to protect their business, vessels, employees, and passengers.
Vessels Covered By Commercial Boat Insurance
Commercial boat insurance can apply to any watercraft used for commercial purposes. For clarification on marine business insurance qualifications and requirements, you can speak to a dedicated boat insurance agent before committing to a policy.
Commercial Fishing Vessels
Protect your livelihood with insurance for fishing boat businesses. Whether you're fishing for cod, trapping crabs, or harvesting everything in between, commercial boat insurance can provide security for your vessel, your employees, any passengers you have, and your precious cargo.
Charter Boats
When transporting passengers on a chartered boat, it is critical that you have the right insurance to protect them as well as your vessel, employees, and business. If a passenger gets injured on a fishing tour or your boat is damaged by a guest, a commercial boat insurance policy can help you cover the cost.
Boat Rental Businesses
Boat rental business insurance can help you protect your vessels and your business in the event of any collisions, injuries, or legal action.
Submersibles
Vessels that venture underwater can also be covered by commercial marine insurance, provided they are used for commercial purposes. Such submersibles include:
Tourist submarines
Underwater observatories
Expedition and sport diving businesses
Autonomous underwater vehicles (AUVs)
Marine and undersea energy businesses
Other Water Vessels
Commercial boat insurance can also apply to a number of other water vessels, including:
Sightseeing and tour boats
Ferries
Tugboats
Inshore/offshore fishing vessels
Cruise liners
Oil barges
Tankers
Commercial Marine Insurance Coverage Options
There are many options for commercial marine coverage. What your policy includes may vary depending on the specific needs and features of your business. Maritime companies should consider the following coverages to protect their businesses.
General Liability
Every maritime business should obtain marine liability insurance. A marine general liability policy offers coverage for claims involving:
Bodily injury
Property damage
Advertising injury
Reputational harm
Bumbershoot Insurance
Specific to the marine industry, bumbershoot insurance is a form of excess liability for situations that exceed the limits of a general liability policy.
Ocean Cargo
Damaged, lost, or stolen cargo can be costly and detrimental to your business' reputation. Getting ocean cargo insurance can help you cover any costs relating to missing or damaged cargo as a result of incidents including
Improper loading
Rough handling
Inclement weather
Adverse atmospheric conditions
Hull and Machinery
With hull and machinery coverage, you can ensure that any damage done to the hull or machinery of your boats will be insured. In addition to the specified machinery and hull, this type of insurance also usually covers:
Personal property
Propulsion equipment
Permanently attached equipment
Unattached equipment
Protection and Indemnity
An essential component of commercial boat insurance is a protection and indemnity policy. With this type of coverage, you can get coverage for bodily injury claims from passengers, crew members, and anyone else on your vessel. This policy also offers coverage for vessel operation liability and property damage.
Equipment Rental and Sales
If you rent, sell, or charter boats and related equipment, you should have an equipment rental and sales policy in place. With this policy, you will have coverage for repairs, replacements, equipment breakdown, and accident cleanup.
Uninsured Watercraft Coverage
In the event that one of your insured vessels collides with an uninsured boat, having uninsured watercraft coverage will help you cover any costs or losses that result from the collision.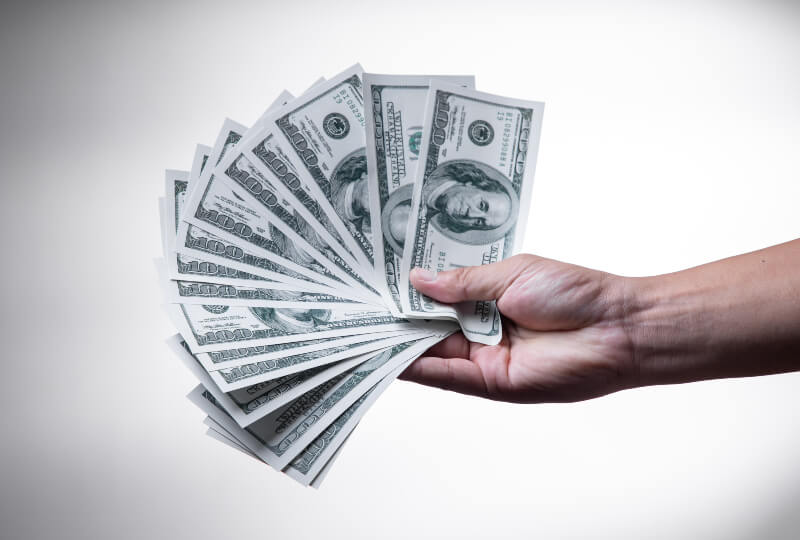 Workers' Compensation
Maritime workers operate in a high-risk environment, so a workers' compensation policy is essential for protecting your employees and ensuring they are cared for in the event of injury or illness.
Maritime Employers Liability Coverage
If you do not own every vessel used for your business, a maritime employers liability (MEL) policy is important to have. This type of coverage offers protection for your employees whenever they need to work on or from a non-owned vessel. MEL policies are also common among vessel owners whose protection and indemnity policies do not include all employees.
Wreckage Removal
In the unfortunate event that your vessel is badly damaged or sunken, wreckage removal insurance can help you cover the costs of removal and disposal. Insurance for wreckage removal can also help maritime business owners cover clean-up and containment expenses regarding pollution or contamination resulting from the wreckage of their boat.
Commercial Marine Insurance for Other Maritime Businesses
While commercial boat insurance specifically applies to maritime businesses that own or utilize water vessels, other marine businesses can still acquire specialized commercial insurance through World Insurance to protect their assets and operations.
Marinas
Marina owners often face numerous hazards to their property that can cause damage to their docks, piers, bulkheads, and buildings. Commercial marine insurance for marinas often includes coverages such as:
Commercial property
General liability
Commercial auto
Protection & indemnity
Longshore and harbor workers liability
Pollution coverage
Marinas may also require coverage for boat sale and building operations.
Boatyards
Boatyards offer safe harboring to water vessel owners, and as such, they should have sufficient commercial marine insurance to keep stored property and their premises safe. Marine general liability coverage is essential for boatyards, but other coverage options may include:
Premises liability
Building and property coverage
Tools and equipment insurance
Docks and pie coverage
Protection and indemnity
Marine Laborers
Marine laborers who do not necessarily work on boats or water vessels can also be covered under commercial marine insurance. Examples of marine laborers include:
Artisans
Repairers
Mechanics
Electricians
How much is commercial boat insurance?
At World Insurance, we strive to provide an insurance policy that addresses your needs and accommodates your budget. Your commercial boat insurance cost will depend on a number of factors, including:
The vessel's value, age, and type
Your boat's engine type and maximum speed
The anticipated area of navigation and travel distance
Your vessel's claim history
The intended use of your vessel
If you want to get a better idea of how much your commercial marine insurance will cost, please connect with one of our agents who will be happy to discuss your policy needs and options.
World Insurance also offers personal boat insurance if you are looking to protect a non-commercial water vessel.
Get Started with a Free consultation
Creating a custom insurance or benefits package is critical for companies of all sizes.