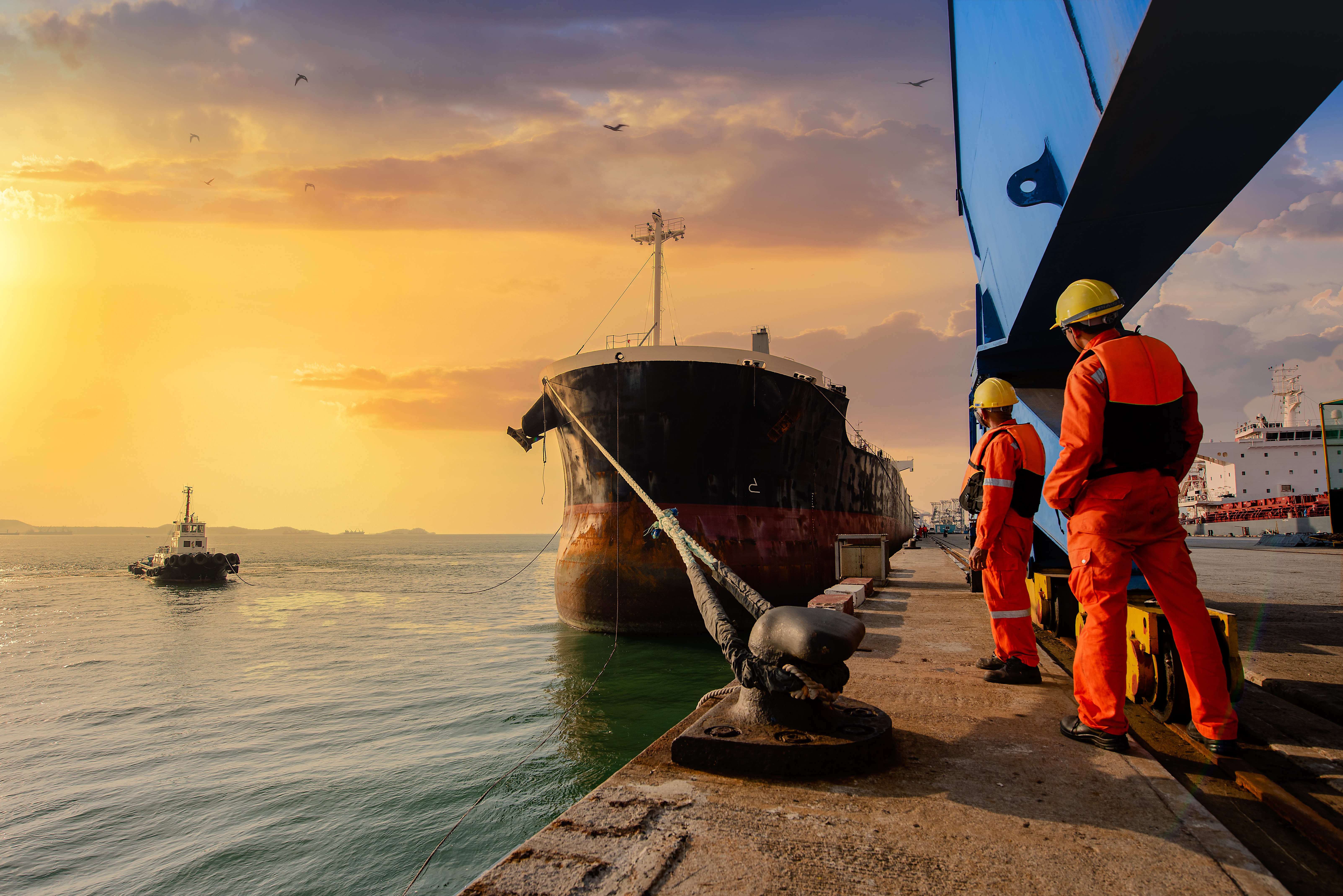 The maritime industry is complicated. You have to deal with an enormous amount of pressure around domestic and global rules and regulations, increasing e-commerce demands, ongoing weight verification, and a decline in port infrastructures. One lawsuit could ruin your business and reputation if you are not adequately protected. Our professionals can help tailor a marine insurance plan that can protect you from customer lawsuits, property damage, environmental mishaps, and more. Let's keep your business afloat with quality protection that fits your business and budget.
Consider Protecting Your:
Commercial vessels
Tankers, ferries, barges, and tugs
Importers and exporters
Line boat operators
Harbor services
Shipyards and repair facilities
Terminal and barge operators
Marine contractors and transportation companies
Dedicated towers (liquid and dry)
Protect Yourself From:
Hull and machinery physical loss or damage
Third-party actions brought against you or your vessel
Negligence and mistakes leading to lawsuits and damages
Damage, destruction, or loss to cargo while in transport or on land
Loss of income due to business interruption
Uncovered losses due to breach of warranty
Supply chain interruption
Environmental or pollution exposures
FAQ
What is ocean marine insurance?
Ships offer a cost-effective way to move large quantities of goods long distances, but overseas shipping comes with certain risks. Ocean marine insurance helps companies that send goods and people on sea bound vessels protect themselves against some of the risks that come with this mode of transportation. Ocean marine insurance is a highly specialized form of commercial insurance. Because it's so specialized, businesses should seek advice from an agent or broker who has experience with assisting others with this form of coverage in the past. An experienced agent or broker will know what risks shipping overseas presents and how a policy might protect against some of those risks.
How are ocean marine and inland marine policies different?
Ocean marine and inland marine insurance policies both generally protect goods that are being transported, but they modes of transportation they cover tend to be different. Whereas ocean marine policies usually cover shipping across oceans and seas, inland marine policies are usually designed for moving across land. The term "inland marine" comes from the bygone days when rivers, canals and lakes were normally the most efficient way of moving goods inland, but the majority of these policies have been updated since to include more modern modes of transportation.
What does an ocean marine policy cover?
Like most other types of insurance policies, exactly what protections a particular ocean marine policy covers are determined by the policy's terms, conditions, and exclusions. Nonetheless, there are many coverages that a policy might make available. Some of these are: Hull and machinery insurance - protects the vessel against physical loss or damage as the results of an insured peril; protection and indemnity insurance - protects and indemnify the vessel against third party actions (liabilities) brought against the vessel or vessel owner; marine general liability insurance - protects the insured against third party actions (liabilities) as a result of their marine operation; ocean cargo insurance - protects cargo against physical damage and the coverage can be while in transit or onshore location; loss of hire and earnings insurance - protects the earnings or hire against loss caused by an insured peril; and mortgages interest and lenders insurance - protects the mortgagee or lender for uncovered losses under the hull & machinery policy due to a breach of warranty (also known as innocent owners insurance). In most cases, the combination of coverages can be adjusted to meet a business' unique needs.
What businesses need an ocean marine policy?
There are many businesses that may want an ocean marine policy. Most businesses that transport goods or people via ship should have a policy, and many businesses that outsource such sea transportation can also benefit from the protections that a policy offers. A few examples of specific businesses that may want an ocean marine policy include commercial vessel owners/operators including, but not limited to: Cargo vessels, tankers, container vessels, roro vessels, passenger cruise ships, ferries, tugs, barges, vessel charterers, importers and exporters, shipbuilder / repair facilities, mortgagees / lenders, and cable laying (underwater) companies. Businesses that are unsure whether they should purchase this coverage can speak with a knowledgeable insurance agent or broker about their particular situation.
Do ocean marine policies only cover goods when they're aboard a ship?
While ocean marine policies are primarily intended to insure goods while they're aboard an ocean-going vessel, some of these policies also cover ancillary periods. Depending on a policy's terms, it may extend protection to when goods are in storage at a port, being driven between a ship and their end destination or being flown in an airplane. An insurance agent who's familiar with ocean marine policies can help businesses understand how their commercial property, inland marine and ocean marine policies interface. This is essential to making sure goods are properly insured at all times before, during and after transport.
HAVEN'T FOUND WHAT YOU'RE LOOKING FOR?
Locations
130+ Locations to Serve You

View all locations

: 130+ Locations to Serve You