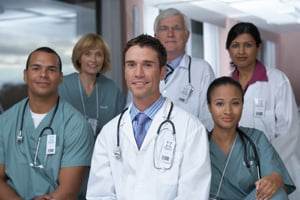 As a medical professional, you understand that medical malpractice suits are no joking matter. Engaging in risky or unprofessional practices can put a patient's health and life at risk.
Risking your patients' safety could open you up to medical malpractice lawsuits. These lawsuits can be more than just costly. They can also damage your reputation and cause you to lose your medical license.
Most physicians have medical malpractice insurance to protect them in case of a malpractice suit. However, medical malpractice insurance isn't the only way to protect your practice.
You should take all necessary steps to ensure that malpractice charges don't happen. You can do many things to protect employees and patients in your office.
Keep these tips in mind when interacting with patients. They will help you protect your reputation. They can also guide your ethical decision-making when it comes to treatment.
Communication is key. Always be an involved physician who listens to his or her patients and their concerns. Listening can help you pick up on potential risks. You can often use this information when treating or preparing to treat a patient.
Always have consent before starting or changing medical treatment. Law usually requires doctors to have clear consent from a patient. Always make sure that the patient clearly understands what is about to happen. This protects your risks. It will also make sure that both you and the patient understand the treatment.
Keep up with current medical standards and practices. These can be treatment standards, maintenance standards or ethical standards. You should always know what current laws require you to do to ensure appropriate treatment. Also, always follow your practice's guidelines for treatments and engagement.
Train your employees to follow the same guidelines that you do. All employees should know how to interact and treat patients in ethical ways.
Make sure that your office is a welcoming environment. A practice should always see to patients' needs first. All parties in a practice should respect patients' privacy and keep them informed about their treatment.
You should take steps to make your practice treats your patients ethically. By doing so, you can reduce your risk of medical malpractice suits.
Do you have other tips for making sure you are engaging appropriately with patients? Comment below. We are proud to offer a variety of medical malpractice insurance options for you to choose. Explore our web site or call us today.