How Would My Business' Microbrewery Insurance Cover an Injury Claim?
Updated October 22, 2021
Most microbrewery insurance policies have several different coverages that may pay costs associated with injuries that a brewery is held liable for. Which coverage a particular injury falls under will depend on who is injured and the circumstances surrounding the incident. The following are some examples of how your business' craft brewery policy might treat a few different scenarios. (Exact coverages vary and may differ from these examples.)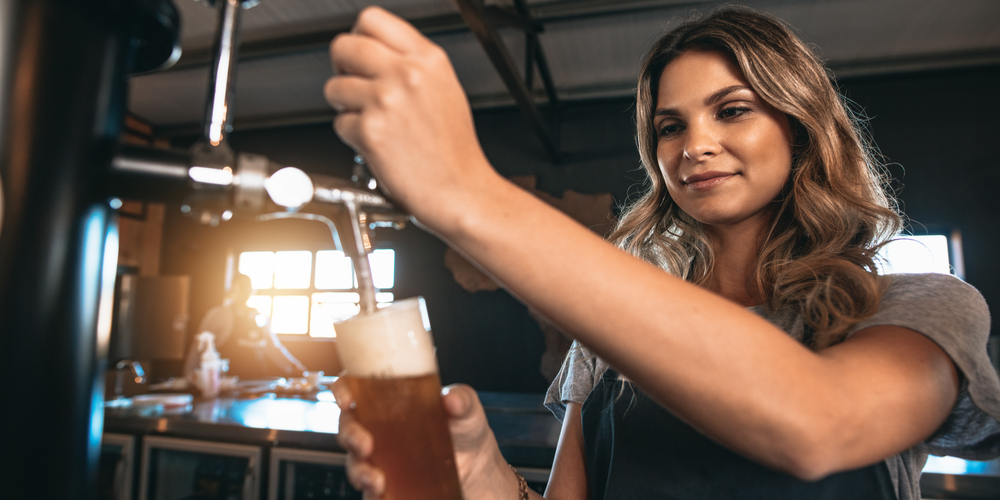 How Would an Injury Claim Be Covered by My Business' Microbrewery Insurance?
A Patron Falls on Company Property
Slip and fall accidents, where a third party slips, trips or otherwise falls on company property, are a common risk. They certainly aren't limited to the brewing industry but rather are a risk that businesses in many different industries must protect against.
Should a customer or vendor fall on your business' property and sustain injuries, the incident may be covered by the general liability coverage that's included in your business' microbrewery insurance. Most craft brewery policies have this coverage because the risk is so common.
For covered claims, general liability coverage might offer compensation covering legal fees, medical expenses, lost wages, pain and suffering, and other legitimate costs.
An Employee is Injured While Working
Injuries that employees sustain while working usually fall within the domain of workers compensation insurance. Workers compensation laws vary by state, but most states require businesses that have employees to carry this coverage. It might be purchased as part of a craft brewery insurance policy or as a separate individual policy.
Workers compensation typically covers qualified medical expenses and lost wages associated with covered injuries. A percentage of employees' wages may be offered instead of their full salary. Most workers compensation policies require employees to waive their right to sue when filing a claim, so policies don't normally need to cover legal defense fees.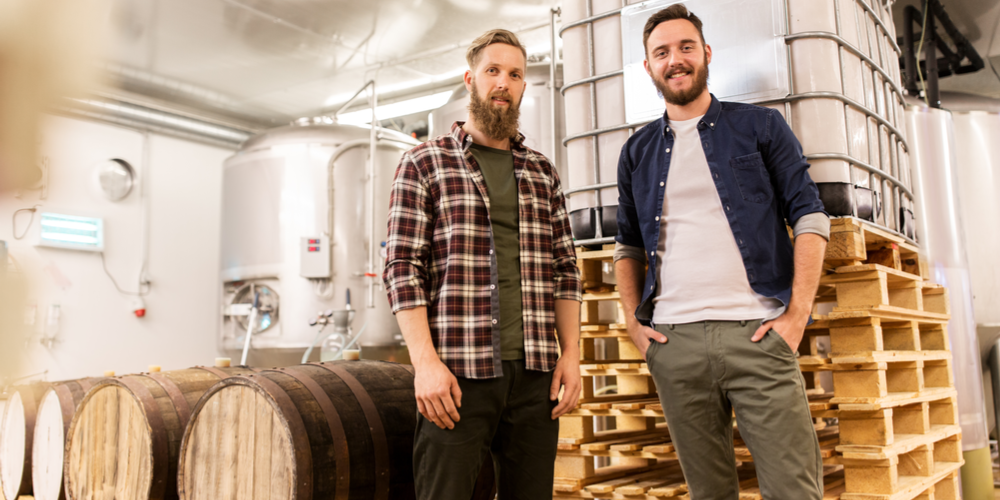 Someone is Injured by a Company Car
Should an employee cause an accident while driving a company car, any injuries that are sustained during that accident will probably be covered according to the commercial auto insurance coverage that your business' craft brewery insurance policy has. The vast majority of states require businesses that have company cars to carry auto insurance that at least meets the state's minimum requirements, so commercial auto coverage is widely available through many craft brewery policies.
In most cases, how commercial auto insurance coverage treats injuries sustained in these kinds of accidents depends on who is injured. Injuries sustained by the driver and any passengers inside your business' company car might be covered by personal injury protection and/or medical expenses coverage. Injuries sustained by people in other cars and/or pedestrians might be covered by bodily injury liability coverage. All three of these are specific protections that most commercial auto coverages make available.
Someone is Injured by an Employee Car
If an employee drives their personal vehicle for work and injures someone in an accident, hired and non-owned vehicles coverage may pay costs associated with the injuries. This is a specialized form of auto insurance that typically offers liability protection for times when employees use personal vehicles for work-related purposes. It's often available as both part of a larger commercial auto insurance coverage or as a stand-alone protection.
A Customer Becomes Ill from a Bad Beer
Customers who drink a few too many beers and are nauseated often won't file any complaint against your business, but any customer who becomes seriously ill from a bad batch of beer very well may file a lawsuit or claim against the business. These types of claims might be covered by product liability coverage.
Product liability coverage frequently helps pay legal fees, settlements and judgements associated with covered injuries and illnesses that are caused by the products that a business sells. The coverage is often included in craft brewery insurance policies.
Get the Microbrewery Insurance Coverages Your Business Needs
With so many coverages possibly playing a role in how your business' insurance policy treats injury claims, it's important to make sure all the necessary liability protections are in place. For help finding a microbrewery insurance policy that has the coverages your business needs, contact the experienced and independent insurance agents at World Insurance Associates.
Thank you for your submission
We'll respond to your request as soon as possible.