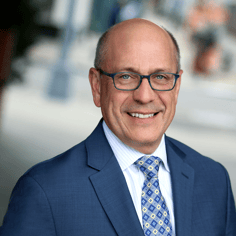 TINTON FALLS, NJ, December 12, 2019-Frank Costa, CIC, CRM of World Insurance Associates LLC was recently honored by Certified Risk Managers (CRM) for leadership and professionalism in the field of risk management.
Mr. Costa was awarded a certificate of achievement recognizing ten consecutive years of active affiliation with Certified Risk Managers. The CRM designation requires an annual continuing education update, ensuring that his education is always up-to-date and relevant. Frank also serves on the faculty for The National Alliance and teaches "The Elements of Risk Management" to students working towards their CISR designation.
"Frank Costa's ten-year accomplishment signifies an active commitment to advanced knowledge and professional development," stated William T. Hold, Ph.D., CIC, CPCU, CLU, President of The National Alliance for Insurance Education & Research, and co-founder of Certified Risk Managers. "Having and applying up-to-date technical knowledge is what distinguishes the most successful risk management practitioners. Customers, associates, and the insurance profession as a whole benefit from such dedication and committed leadership."
Certified Risk Managers is a member of The National Alliance for Insurance Education & Research. The CRM Program is an independent education and designation program designed expressly for professionals in risk management and related fields.
Frank joined World Insurance Associates as Chief Operating Officer in 2017, where clients and team members continue to benefit from his risk management and insurance program experience.
About World Insurance Associates LLC
World Insurance Associates LLC is headquartered in Tinton Falls, NJ, and is a nationally ranked, full-service insurance brokerage providing world-class asset and lifestyle protection with risk management, insurance, and benefit consulting services for individuals and businesses. Since its founding in 2012, WIA has completed 50 acquisitions and serves its customers from 34 offices in 10 states. WIA has been named one of The Most Successful Companies in America by Inc. 5000, is a Top 100 P/C Agency by Insurance Journal and Business Insurance, a five-time honoree by NJBIZ Fast 50, and a two-time Business Insurance Best Place to Work.
###
Media Contact:
Rich Eknoian, CEO
732-523-2106
richeknoian@worldins.net