A Guide to Workers Compensation Insurance
Updated December 02, 2021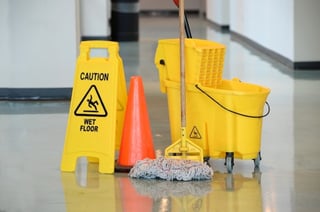 Here at World Insurance Associates LLC, we understand that you want to protect your employees and your business. With workers compensation insurance, you can do both, and save yourself from a variety of lawsuits at the same time. Many states even require businesses to purchase workers compensation coverage. If you have ever wondered if workers compensation can benefit your company, read the following information before choosing a policy.
Workers Compensation
If your employees fall ill or are injured while on the job, they will undoubtedly face a variety of challenges before, after and during their recovery. Many may not be able to return to work for an extended period of time. This can place an immense amount of financial strain on the employee. After an injury, an employee may be faced with the prospect of having to pay for the following expenses:
Medical bills
Everyday living expenses
Education for children
Future therapy bills and doctor appointments
If you fail to secure a comprehensive workers compensation insurance policy for your employee, he or she will be responsible for having to cover the aforementioned expenses out of pocket. Having to pay expenses without the support of an insurance policy can cause an injured worker to lose everything they have worked so hard for over the years. If you care about your employees, you certainly don't want them to have to go through such a difficult time.
World Insurance Associates LLC specializes in offering insurance policies to businesses in the New York area, so we understand your needs perfectly. In New York State, having workers compensation is mandatory. If your employees are hurt during work hours, you will be fined by the state. The cost of this fine is usually $2,000 for every 10 days that you failed to provide coverage for your employees. This amount can become fairly large over time, but with one of our comprehensive and reliable workers compensation policies, you will never have to worry about this prospect.
On top of state fines, the injured employee can also take legal action against you. If you failed to provide them with an adequate amount of security and protection, you can easily be taken to court. We want to protect you from outrageously high legal expenses and fines, and we will do our very best to find a policy that fits your needs and budget.
Additional Coverage for Your Business
In addition to workers compensation insurance, World Insurance Associates LLC also offers assault and battery coverage in New York. This insurance will protect you if a patron or employee is injured while on your premises. It can cover you if the following events occur at your place of business:
Shootings
Vehicle accidents
Stabbings
Assaults
Robberies
This type of coverage can be especially helpful if you own a club or bar. Don't leave your business unprotected.
Our bar liquor liability insurance in New York can protect you if an intoxicated patron causes injury to another person. If an intoxicated patron causes a car accident or assaults another person, you can be held liable due to the fact that you served the alcohol. This can be enormously damaging to your finances and reputation, but one of our policies is enough to keep you safe.
Restaurant general liability coverage in New York can protect you if a patron is injured, or has property damaged while dining at your establishment. You can add a variety of coverage options to this type of policy if you wish.
An Insurance Solution Just for You
World Insurance Associates LLC can also bundle these policies or customize them to your specifications. We are confident that we can find an insurance solution for your business. If you need coverage, and you own a business in the hospitality industry, don't hesitate to contact us.
Thank you for your submission
We'll respond to your request as soon as possible.