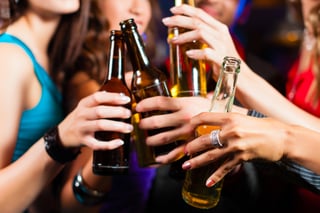 Small businesses need a surprising range of insurance coverage to address the numerous types of risk faced during normal operations. The risks facing any establishment serving liquor are distinctive even among today's increasingly-diverse landscape of entertainment establishments. These risks have to be addressed with a policy addressing bar liquor liability insurance in New Jersey. A pub insurance agent in New Jersey will be able to explain the particulars of this coverage and can help you get the most value out of this very important policy.
Risk Reduction Is a Valuable Strategy
Bar and club owners do several things to reduce the risks associated with serving liquor. You probably already implement strategies such as:
Training employees in non-violent incident de-escalation
Hiring experienced security agents
Educating team members about applicable alcohol laws
Carefully measuring mixed drinks during preparation
Teaching employees to spot intoxication and to correctly manage intoxicated patrons
These measures help you address the sort of risks that are in your direct control, such as the amount of alcohol served and the contact made between employees and patrons. However, there are risks outside of your control, such as interactions between customers. Two or more intoxicated customers getting in a fight on the premises might leave you in a position of legal culpability. Your liquor insurance for New Jersey establishments is going to help in these and similar situations. Your coverage will help your company absorb any damage associated with such incidents and let you get back to business as normal in less time.
Coverage for the Unexpected
It is impossible to know exactly what sort of incidents might take place inside your bar or club. Having adequate insurance in place will keep your business safe. World Insurance Associates LLC is here to help pub owners of all kinds address the concerns that particularly affect these important establishments.