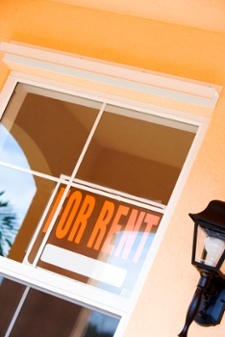 Being a landlord isn't easy! While the real estate market is gradually improving, there are many more properties for sale than there are buyers. With prices still depressed, we are seeing many buyers coming into the real estate market and buying homes as an investment.
If you are purchasing a home to rent on a regular basis to a tenant, there are some risk management items to consider that will help protect your investment as landlord of the property.
Liability Coverage for the Property is not Automatic
A standard home insurance policy is based on you, the homeowner, being the occupant and excludes business pursuits such as renting out the home. This means that liability coverage for the property would not apply if you insured the home as your primary dwelling and then rented it to a tenant. You will need a separate dwelling property policy that allows for a rental situation.
Get a Written Lease if You Buy a Home for Investment
If you will be renting out the home, make sure you have a written lease with your tenant. Consult with an attorney to have the lease drawn up and insist that the renter has proper tenant insurance for your property. Also, make sure you obtain a copy of the insurance policy.
Become an Additional Insured
When you have your lease drawn up, you should also require that your tenant list you as an additional insured under the tenant insurance policy. There are many situations where you can be held responsible for the actions of your tenant.
Register the Property as Tenant Occupied
Make sure you advise the local municipality where the property is located that the home will be tenant occupied. Most municipalities have registration ordinances that you must comply with or receive a fine. Failure to register the property as a rental may also prohibit you from bringing an action against the tenant for failing to pay rent.
If you recently purchased a home for investment or have been a landlord for a while, give our office a call at 732-380-0900 to make sure you have the proper coverage and that your assets are fully protected.