A Reliable Team You Can Count On
Quick Links: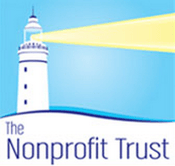 The Alternative to Paying State Unemployment Insurance
The Nonprofit Trust, founded in 2002, is a member-owned alternative to paying state unemployment taxes. In the past several years, nearly every state increased its unemployment tax rates to employers due to the struggling economy. Even as the economy stabilized, the states have not reduced rates back to previous levels. In fact, rates have inflated even more as states prepare for the next economic downturn.

How would you like your organization to save 75% of what they have been paying in State Unemployment Insurance Tax Program the first year your join the Nonprofit Trust, and then 30%-50% every year thereafter?

Wouldn't you like the peace of mind that comes with the knowledge that your employee and client data is secure?

The Trust offers a proven and safe method for members to significantly reduce costs both short and long term.
Membership Benefits
Claims Management You Can Trust
If you are working with another unemployment program (Trust or Bond) or are self-insured, you may be using Equifax as your Claims Administrator. After their recent data breach, you may be very concerned about the safety of your confidential employee data.
Claims Administration
The Nonprofit Trust and their claims adjuster, UC Advantage, have never suffered a data breach of any kind and are committed to remaining the most secure Unemployment Claims Administrator and Trust in the industry.
In addition, you will receive claims management services from the industry leader that wins 94% of protestable unemployment claims for Trust members, the highest win ratio in the industry.
Human Resources Hotline
Members also enjoy the benefit of a 24-hour Human Resources hotline. This hotline can be used for any topic and is not limited to state unemployment insurance questions.
Estimated First Year Savings
Listed below are some examples of recent accounts that joined the Nonprofit Trust and their estimated first year savings.
| Organization Type | # of Employees | 1st Year Savings |
| --- | --- | --- |
| Hudson Community Enterprises | 400 | $175,392 |
| YMCA | 358 | $96,917 |
| Mental Health Center | 174 | $62,844 |
| Services for the Blind | 100 | $36,269 |
| Community Health Center | 53 | $15,283 |
| Child Abuse Services | 40 | $12,800 |
| Average: | 188 | $66,584 |
What nonprofits who are members of the Trust are saying:
"When our Insurance Advisor, Scott Strenger, at World Insurance Associates, first told us of the concept we initially went with an Insurance Company Bond. We were later introduced to Mark Hanson at the Nonprofit Trust and can unequivocally state that not only were the savings even more dramatic, but unlike most vendors who put their best foot forward and then disappear, Mark's team has become even more responsive as the years have gone by.

The claims auditing is best in class and we have taken advantage of the Human Resources Hotline many times. This is a win/win for any 501(c)(3). Did I mention that we saved about 75% on our SUI the first year?"

Joe Brown
Executive Director - Hudson Community Enterprises
"After over-paying into the State's Unemployment system for years, it has been extremely cost effective for us to take advantage of our ability as a 501(c)(3) organization to opt out of that costly system.

Upon doing our due diligence and interviewing several vendors, we met Mark Hanson of The Nonprofit Trust and found him to be a great fit with our company. Between Mark and the staff at UC Advantage, we were efficiently walked through the conversion and began saving money on our claims immediately. Our relationship has continued to grow over the years, as do our savings using The NonProfit Trust! We highly recommend any Nonprofit to explore your savings with a reliable partner you can trust … The NonProfit Trust."

Tom Mannion
CFO - The Arc of Camden County (New Jersey)
How to Receive a Proposal
To receive a proposal, all we need is a completed PDF application and a copy of your organizations 3 most recent Tax Rate Sheets from your state.

Or, for your convenience, links to the Application PDF and Tax Rate Authorization Form PDF are included at the top of this email. Simply email the completed forms to scottstrenger@worldins.net, and you will have an accurate no-obligation quote within a few days.

If you are already in a competitive Trust or Bond, or are self insured, let us show you how much more the Nonprofit Trust will save you by sending us your latest account statements.

The Nonprofit Trust is now offering a 20% discount off administration fees in the first year of membership.

Please call Scott Strenger at World Insurance Associates LLC, the endorsed and Official Insurance Advisor for the Nonprofit Trust Program, an email or call to learn more at scottstrenger@worldins.net or 609-827-2654.