WIA Named in Business Insurance's Best Places to Work Second Year in a Row
Updated October 21, 2021
TINTON FALLS, NJ, November 25, 2019- World Insurance Associates LLC (WIA), announced today that it has been named in the annual Best Places to Work in Insurance program, which recognizes employers for their outstanding performance in establishing workplaces where employees can thrive, enjoy their work, and help their companies grow.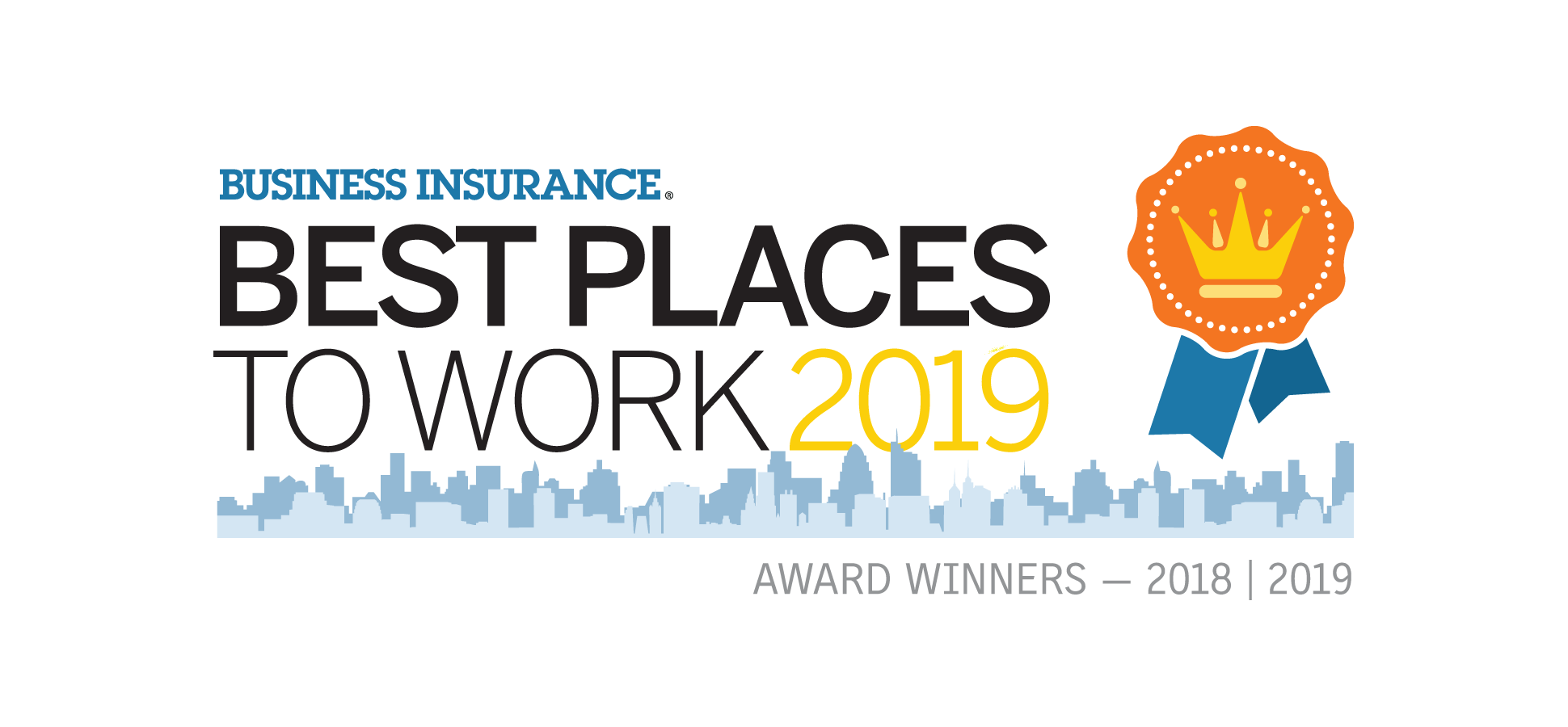 World Insurance Associates LLC is an independent insurance agency that provides world-class asset and lifestyle protection with risk management, insurance, and benefit consulting services for individuals and businesses in all 50 states.
"We are honored to be recognized as a Best Place to Work in Insurance for the second year in a row," said Rich Eknoian, CEO and Co-Founder of World Insurance Associates LLC. "As we grow, one of the ways we continue to provide value is through attracting and retaining the most talented team of professionals in the insurance industry, and this award is a recognition of that."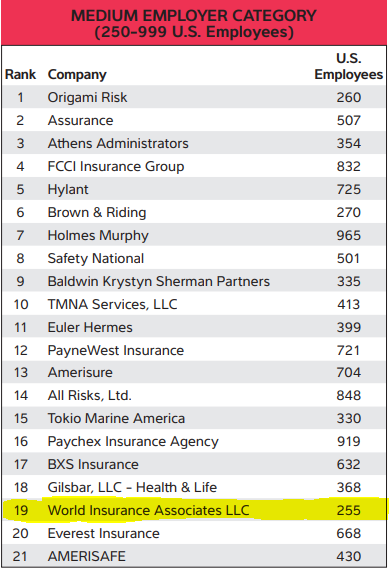 Frank Costa, Principal and Chief Operating Officer, said, "Moving from #47 in the small employer category to #19 in the medium employer category is a huge accomplishment and a testament to the leadership and talented professionals of World Insurance."
Best Places to Work in Insurance is an annual sponsored content feature presented by the Custom Publishing unit of Business Insurance and Best Companies Group that lists the agents, brokers, insurance companies, and other providers with the highest levels of employee engagement and satisfaction.
About World Insurance Associates LLC, headquartered in Tinton Falls, NJ, is a nationally ranked, full-service insurance brokerage providing world-class asset and lifestyle protection with risk management, insurance, and benefit consulting services for individuals and businesses. Since its founding in 2012, WIA has completed 50 acquisitions and serves its customers from 34 offices in 10 states. WIA has been named one of The Most Successful Companies in America by Inc. 5000, is a Top 100 P/C Agency by Insurance Journal and Business Insurance, a five-time honoree by NJBIZ Fast 50, and a two-time Business Insurance Best Place to Work.
Business Insurance is the authoritative news and information source for executives concerned about risk and the impact on their business. With information for risk managers, insurers, brokers and other providers of insurance products and services, Business Insurance delivers in-depth analysis on new and emerging risks, case studies of successful programs, market intelligence on trends, and guidance on how to capitalize on opportunities and overcome challenges.
In addition to a monthly print magazine, Business Insurance provides essential news via its website, BusinessInsurance.com; daily and weekly e-newsletters; and breaking news via email news alerts. To subscribe, please contact Business Insurance at info@businessinsurance.com.
Best Companies Group works with partners to establish "Best Places to Work," "Best Companies," and "Best Employers" programs on a national, state-wide and regional basis. Through its thorough workplace assessment using employer questionnaires and employee satisfaction surveys, Best Companies Group identifies and recognizes companies that have been successful in creating and maintaining workplace excellence.
###
Media Contact:
Rich Eknoian, CEO
732-523-2106
richeknoian@worldins.net
Thank you for your submission
We'll respond to your request as soon as possible.