World Insurance Associates LLC Names Terence Gorman, Managing Director, Head of Employee Benefits Division
Updated June 11, 2021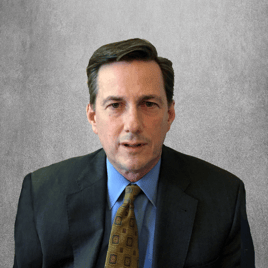 TINTON FALLS, NJ, September 14, 2017–World Insurance Associates LLC, a fast-growing independent insurance agency headquartered in Tinton Falls, NJ recently named Terence Gorman as Managing Director, Head of the Employee Benefits Division. Gorman takes over for Howard Margolies, who previously held the position. Almost six years since the founding of the company and two years in the Employee Benefit (EB) business, Mr. Gorman is the perfect candidate to take this practice to the next level. Becoming a significant regional player in the EB business is an important step to making WIA a full service agency with the capabilities to meet all its clients' insurance and consulting needs.
Mr. Gorman was previously a Principal of an Executive Benefit Consulting Firm and prior to that he has held sales, consulting and management roles in several National and Boutique Benefit Consulting Firms. He has had extensive experience with large case Life, Absence Management, Disability, Voluntary Benefits and Executive Benefits throughout his 25+ year career. During his career, he has successfully built and grown new regions and new practices for multiple Benefit Consulting Firms. In the process, he has developed a significant business network that will give World Insurance Associates the experience and relationships to move the EB Division to greater heights.
Rich Eknoian, co-founder of World Insurance Associates LLC, stated, "Terence Gorman has extensive sales, management and Employee Benefit expertise. We are excited to have him leading our Employee Benefit Practice and helping grow it to a significant part of our overall business."
"I am really excited to be at World and I embrace the challenge of growing our practice and meeting the organization's revenue goals," said Terence Gorman. "I am impressed with the Benefit Team members we have added through acquisition and recent hires, and am confident we will grow this practice into a significant presence in our region. We will provide our clients unmatched levels of service, while driving savings and efficiencies to all of their benefit programs."
World Insurance Associates LLC is an independent insurance agency headquartered in Tinton Falls, NJ. It offers extensive, cost-effective personal and business insurance solutions in 46 states. The company specializes in group benefits and insurance for transportation companies, the hospitality industry, coastal properties, and high net worth individuals in addition to general commercial clients in diverse industries. World Insurance Associates began business in 2012 and now serves more than 23,000 customers from 15 offices in NJ, PA, NY, CT, RI and FL. It has completed 24 acquisitions, has current run rate revenue over $24 million, and places more than $170 million per year in annual premiums. The company is ranked #25 on the list of New Jersey's 2016 50 Fastest Growing Companies.
# # #
If you would like more information about this topic, please contact Rich Eknoian at 732-523-2106 or email richeknoian@worldins.net.
Thank you for your submission
We'll respond to your request as soon as possible.