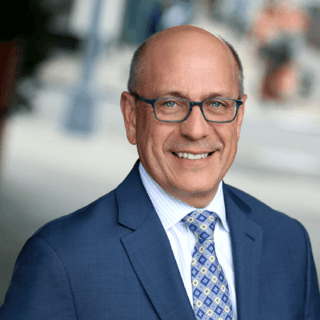 TINTON FALLS, NJ, October 9, 2017–World Insurance Associates LLC, a fast-growing independent insurance agency headquartered in Tinton Falls, NJ recently named Frank P. Costa, CIC, CRM as Chief Operating Officer. Frank's contribution to World Insurance is focused on enhancing the synergies between clients, colleagues, carriers, and strategic alliances. Mr. Costa is responsible for maximizing new business development strategies, organic growth in Commercial and Personal Lines and Benefits, retention, and margins.
Prior to World, Frank led the Middle Market and Small Commercial Divisions at Frenkel & Company from 2008 to 2017 and was responsible for 25 employees, 2,600 clients, and over $90 million in annual premium. He founded his own insurance agency in 1989 and successfully grew the firm from -0- to $2 million agency revenue before merging with CLG Insurance in 2001. Mr. Costa was the Sales Manager and lead producer at CLG Insurance from 2001 to 2008 and mentored 8 producers driving 8% growth in new revenue annually.
Rich Eknoian, co-founder of World Insurance Associates LLC, stated, "Frank Costa is an important piece of the puzzle for World at this point in our evolution. Frank possesses all of the skills required to be an effective COO. World will reap huge dividends based on his market knowledge, ability to develop producers and staff and, most importantly, provide broad based management to this organization as it continues to grow at an extraordinary rate."
"I am really excited to be at World, working with industry professionals in all disciplines. I am committed to devoting my energy, experience and passion for risk management and insurance programs to benefit our customers," said Frank Costa. "The World Insurance team members and our collective capabilities will fuel continued, rapid growth and expansion throughout the United States."
World Insurance Associates LLC is an independent insurance agency headquartered in Tinton Falls, NJ. It offers extensive, cost-effective personal and business insurance solutions in 46 states. The company specializes in group benefits and insurance for transportation companies, the hospitality industry, coastal properties, and high net worth individuals in addition to general commercial clients in diverse industries. World Insurance Associates began business in 2012 and now serves more than 23,000 customers from 15 offices in NJ, PA, NY, CT, RI and FL. It has completed 24 acquisitions, has current run rate revenue over $24 million, and places more than $170 million per year in annual premiums. The company is ranked #25 on the list of New Jersey's 2016 50 Fastest Growing Companies.
# # #
If you would like more information about this topic, please contact Rich Eknoian at 732-523-2106 or email richeknoian@worldins.net.