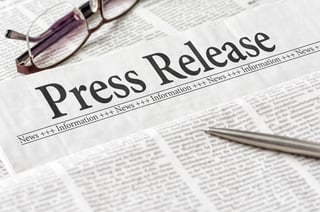 TINTON FALLS, NJ, October 5, 2016-World Insurance Associates LLC, a fast-growing independent insurance agency headquartered in Tinton Falls, NJ, recently appointed Howard Margolies as Principal, Senior Vice President, Head of the Benefits Division.
Nearing its fifth anniversary of the founding of the company, World Insurance Associates LLC (WIA) has entered the Employee Benefits (EB) business. With two EB acquisitions completed and several more in the pipeline, Howard Margolies is the ideal candidate to manage this business plan to its aggressive but realistic goals. Entering the EB business is an important step to making WIA a full service agency with capabilities to meet all its clients' insurance needs.
Mr. Margolies was previously CEO of an EB managing general agent and before that he was the Head of Small Business in the state of New York for United Healthcare. He has a large network of health insurance brokers, health insurance company executives and a general business network that will give World Insurance Associates the experience and relationships to build the employee benefits business.
Rich Eknoian, co-founder of World Insurance Associates LLC, stated, "Howard Margolies has extensive sales, management and health insurance expertise. We are pleased to have Mr. Margolies leading our expansion into Employee Benefits."
"I am eager to build a strong EB unit as a member of the World Insurance team," said Howard Margolies. "I look forward to managing and integrating future acquisitions and meeting the company's revenue goals."
World Insurance Associates LLC is an independent insurance agency headquartered in Tinton Falls, NJ. It offers extensive, cost-effective personal and business insurance solutions in 41 states and specializes in insurance for transportation companies, the hospitality industry, coastal properties, and high net worth individuals in addition to general commercial clients in diverse industries. World Insurance Associates began business in 2012 and now serves more than 15,000 customers from 8 offices in NJ, PA, and NY. It has completed 18 acquisitions, has current run rate revenue over $13 million, and places more than $90 million per year in annual premiums. The company is ranked #32 on the list of New Jersey's 2015 50 Fastest Growing Companies.
# # #
If you would like more information about this topic, please contact Rich Eknoian at 732-523-2106 or email richeknoian@worldins.net.