Why Practices Need General Liability Insurance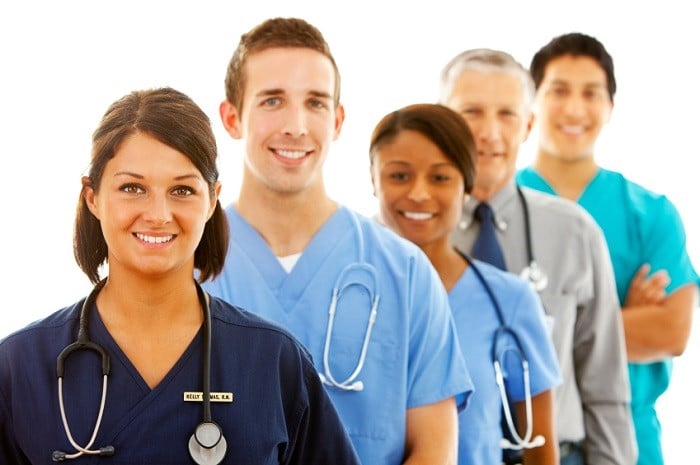 You are a doctor, so you likely know you need medical malpractice. However, it's not the only type of liability insurance you need. Your practice is a business. Therefore it needs commercial liability insurance, more specifically general liability insurance. Why is this coverage so important in the commercial sphere? Let's take a closer look at that idea.
You want to keep your practice operating in case of a challenge against the business. Therefore, consider a general liability policy a must-have piece of protection.
What's General Liability Insurance?
A liability policy protects you and your assets against the harm you might cause others. Malpractice insures you in case you accidentally hurt them during treatment, for example.
However, more than just a medical mistake might harm a customer. If it does, they might likewise expect compensation. But the thing is, a malpractice policy alone might not cover certain standardized commercial risks.
Instead, a general liability policy might be able to help. It's there in case an unpreventable mistake harms one of your patients for which you are responsible. Most commercial general policies will cover two elements: bodily injuries or property damage. Some other policies will offer personal and advertising injury coverage.
Think about how these elements can protect the business aspects of your practice. It's your goal to take a holistic approach to business insurance. Therefore, consider these elements of coverage as backbones to that protection.
Bodily Injury Coverage
Bodily injury liability insurance helps if someone gets hurt in your office. This protection might help you repay their medical bills, lost income and other costs. With it, the client won't suffer unfairly because of an unfortunate mishap. However, it will also protect you from shelling out assets when trying to make up for your mistake.
You might think you don't need this coverage. After all, won't your malpractice coverage protect you in case of patient injuries? It will, but usually only if the injury occurs during treatment. What happens if someone suffers an injury just by visiting your office?
Let's say that while a patient is sitting in the waiting room, one of your chairs collapses. The patient falls on the floor, hits their head and sustains a concussion. They might expect the practice to compensate them for the accident. In this case, bodily injury coverage, rather than malpractice insurance, might help.
Property Damage Protection
General liability policies also often offer property damage protection. If you accidentally damage a client's belongings, you'll likely have to repay them. It might seem hard to think of a situation where you'll need this protection. However, they exist.
Maybe you make house calls. Therefore, you'll visit a patient's home. While there, you might accidentally knock over the client's heirloom vase. Maybe you damage part of their kitchen counter, or accidentally break a window. In these cases, property damage coverage might come in handy. You'll be able to make up the loss for an accident you didn't mean to cause.
Personal Injury Protection and Advertising Injury
Some general liability policies don't automatically include personal injury or advertising injury protection. However, some do. Regardless of whether you automatically have protection, consider this coverage essential.
Think of these policies as covering your actions as a public entity. They protect you in case your mistakes cause reputational damage to another party.
Personal injury coverage protects you in cases involving libel, slander or related claims. Keep in mind, this protection might not cover you against breach of patient privacy. That might fall under your malpractice coverage.
Advertising injury insures you in case your promotional materials cause damage. For example, if you breach copyright, this protection might come into play. If you unfairly target a competitor practice, you might also turn to this protection.
Talk to your insurance agent about whether your practice needs this coverage. It likely will. However, your particular needs might vary.
Getting Coverage and Determining Limits
All general liability policies will need tailored limits. Therefore, depending on the size of your assets and income, you might need more or less coverage. Factors like your staff load, location and services might also impact how much coverage you need.
Your agent can tell you the appropriate approach to take when getting covered. They'll help you look at the value of your business, and set your policy limits accordingly. Remember, you will face deductibles and exclusions regardless of which coverage you get. Therefore, work to find a policy that covers your particular risks to the highest degree.
Not only that, general coverage is not the only protection to consider for your practice. You might also need cyber liability protection, directors & officers coverage, and more policies depending on the structure of your operations. Contact us today and let one of our agents take a hard look at your protection to determine what is best for you.
Get Started with a Free consultation
Creating a custom insurance or benefits package is critical for companies of all sizes.