Why Hospitals need General and Malpractice Liability Insurance?
Updated October 21, 2021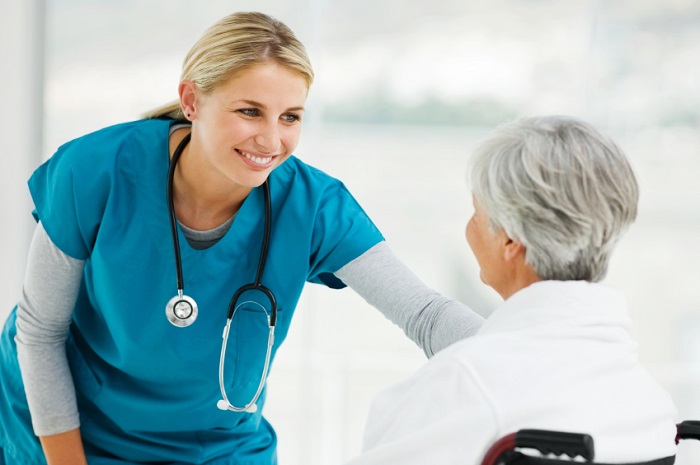 Hospitals and other large medical facilities see plenty of people going in and out every day. Besides employees and patients, these might include family members, public visitors, clergy, vendors and suppliers and others. You strive to offer them a welcoming place to visit, but you can't prevent the fact that someone could get hurt in your facility at any time. Medical facilities face a lot more liability risks than just those that come with the treatment they offer. That's why they need more coverage than just medical malpractice insurance—they also need a general liability policy. Here's why.
Malpractice Insurance
The doctors and nurses practicing within your facility have a constant risk of accidentally making a mistake that harms a patient. Even the best and most-ethical providers are not immune. Malpractice insurance is a type of professional liability insurance that can help them in case they make mistakes in the course of their work. So, doctors who make misdiagnoses, mistakes in treatment or other errors can receive coverage. The facility usually must carry the coverage that adequately relates to both physicians' individual needs, and company-wide risk management factors.
However, just by opening your doors for business, you put visitors at risk—even of unintentional losses. A doctor doesn't even have to lay hands on a guest of the facility in order for that person to get hurt. Therefore, malpractice can't help out in such situations. Instead, the business will have to maintain general liability insurance on the side.
General Liability Coverage
A general liability insurance policy is a standard type of coverage that almost any business needs. It's there to help out the business owner when an accident happens under their watch. If that accident results in harm to another party, then they might hold the business responsible for their losses.
This coverage can help the business owner compensate that person for their losses. It usually offers several types of coverage, such as:
Bodily injury coverage: Coverage will help you pay if someone gets hurt in your business, and the cause of the accident was your fault.
Property damage coverage: Should accidents in the business damage someone else's property, then this coverage can pay for the repairs or replacement of these items.
Personal injury coverage: Actions by the business, like libel or slander, will have coverage.
Legal expenses coverage: Should someone sue you as a result of the accidents they experience, you can use your liability policy to pay for the requisite court and lawyers costs.
There are also other perks that you might be able to add to your coverage. Speak to your agent about the best way to tailor your policy and coverage limits to your facility's needs.
How GL Coverage Applies to Medical Facilities
So, let's break this explanation of general liability coverage down into how it can help a medical facility.
Suppose that one day, a family member comes in to visit a patient. However, a water fountain in the hospital lobby has been leaking. The individual slips and falls in the water, and sustains a severe injury. While they're in a great place to get help for it, they still suffered harm, and as a result, they might expect the facility to compensate them.
However, the thing is that simply having a malpractice policy won't apply to this person's injury costs, because they didn't sustain them as a result of a provider's mistakes. They simply fell in the lobby. Therefore, it's your general liability coverage, rather than your malpractice policy that will most-accurately apply to the accident.
Work with your commercial insurer to determine the types of general liability policy your facility needs. We're here to make sure you get the most appropriate policy in all cases.
Thank you for your submission
We'll respond to your request as soon as possible.