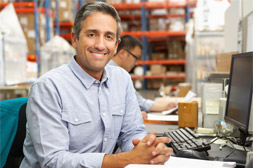 As a business owner, your goal is to provide a service and receive payment for it. However, there are instances in which you may be unable to make a full claim for the costs you've incurred due to factors out of your control. In some cases, you may provide thousands of dollars' worth of service only to find that you cannot charge anyone for those fees. If you are a medical provider, for example, this is becoming more common. Billing errors insurance may help to defray some of those costs.
What Can This Business Insurance Do for You?
Billing errors and omission insurance provides some protection for companies who fail to or are unable to invoice for services provided for one reason or another. A very common instance in which this occurs is within a medical or dental practice. For example, let's say you are providing services to a patient. Your office bills Medicare or Medicaid for those services. But, a mistake is made during the billing process. Months later, an auditor from Medicaid or Medicare calls your office and wants to dispute these claims. Now, you could face thousands (if not more) in claims against the fees you've billed for.
You don't have to be a bad company to make such mistakes. In these situations, billing errors are sometimes common due to the wrong code being used or simple miscommunication. Nevertheless, you could face significant fees in these instances. When you have billing errors insurance, though, you minimize the financial risk to your company. The policy can help to cover these fees in many cases. In addition, they can help you to defend yourself against third party organizations and government organizations making such claims. This can prove to be very valuable to you.
Who Needs It?
This form of business insurance is ideal for anyone that bills for government claims or any Medicare, Medicaid, or other organization. It is very common for these organizations to take extensive steps to find such billing errors and the cost of doing so can be very hard to overcome by your organization. With this insurance, you gain a bit more protection and more peace of mind when creating such invoices.
We'll help protect the interests of your practice. Call Joseph A. Britton Agency at (800) 462-3401 for more information on New Jersey billing errors and omission insurance.