What is New Jersey's Basic Car Insurance Policy?
Updated October 21, 2021
New Jersey, like many states, has minimum levels of car insurance that drivers must carry. The state's Basic Auto Insurance Policy meets these minimum requirements, but that's all the policy does. Here's a look at the Basic Policy and the protections it affords (which aren't many).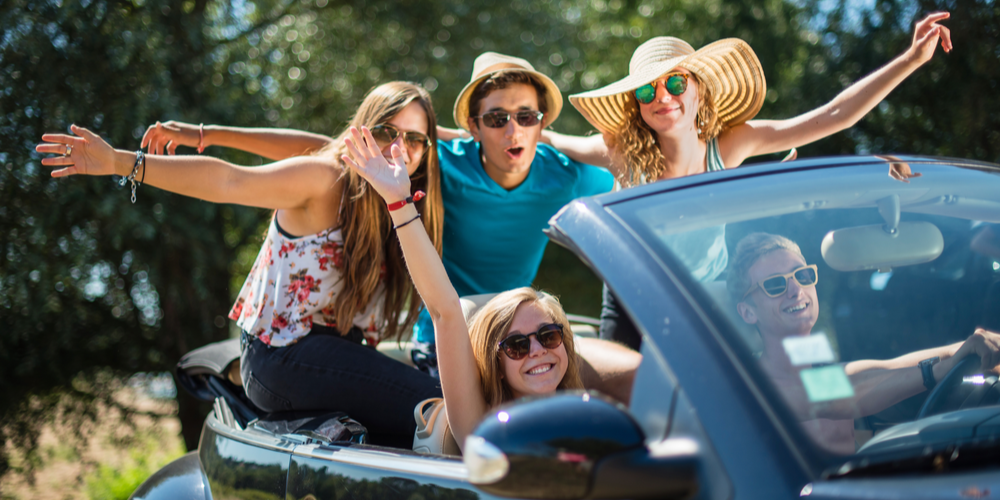 What is the Basic Car Insurance Policy That's Offered in New Jersey?
New Jersey's Basic Car Insurance Policy Provides Only Essential Coverages
Aptly named, New Jersey's Basic Car Insurance Policy provides only the most basic auto insurance coverages. It includes just two standard coverages, and the limits on both are low. The two coverages re property damage liability ($5,000 per accident) and personal injury protection ($15,000 per person, per accident; but up to $250,000 for certain severe injuries).
Along with these coverages, drivers have an option of getting a little bodily injury liability coverage ($10,000 per accident for all persons). Some insurers also offer comprehensive and collision coverage as optional protections.
Notably, the Basic Policy includes no uninsured or underinsured motorist coverage.
The Basic Policy Leaves Drivers Vulnerable
With so few protections and such low limits for the coverages it does offer, the Basic Auto Insurance Policy frequently leaves drivers vulnerable:
Accidents involving other vehicles often exceed $5,000 in property damage

Without the optional bodily injury liability coverage, drivers typically don't have protection for injuries they or their passengers sustained in accidents they're responsible for

Injuries that people in other vehicles sustain can exceed $15,000 in medical treatment without qualifying for the $250,00 personal injury protection limit

Drivers generally have no coverage for other drivers who aren't adequately injured and cause accidents

Without comprehensive and collision coverage (which not all Basic Policies offer), drivers generally have no coverage for their own vehicle if they cause an accident
Moreover, the Basic Policy's shortfalls aren't limited to its coverages and limits. When purchasing a Basic Policy, drivers must agree to a "Limited Right to Sue" option. In doing so, they forgo the ability to file personal injury suits for "pain and suffering" against other drivers unless they experience one of the following in an accident:
The loss of a body part

Significant scarring

Significant disfigurement

A displaced fracture

A permanent injury

The loss of a fetus

Death
For injuries that aren't this severe -- which includes many injuries -- drivers are left to the provisions of the other driver's no-fault personal injury protection.

The State's Department of Banking & Insurance Warns About These Vulnerabilities
The vulnerabilities that the Basic Auto Insurance Policy leaves are significant enough for the state's own Department of Banking & Insurance to issue a warning about the policy. The Department's site reads: "The Basic Policy should be considered by those with few family responsibility and few real assets." For, the policy offers little protection so anyone who has significant financial responsibilities or assets should carefully consider whether they really want to take on these risks.

Talk with an Agent About the Basic Policy and Other Options
Before purchasing the Basic Car Insurance Policy, talk with a World Insurance Associates agent in New Jersey about the coverage you're considering. They'll be able to help you fully understand what this policy provides and what it doesn't offer. They can also tell you about the Standard Policy, which offers more coverage options and better protections, and help you compare rates for other policies to see whether any better ones are within your budget. Chances are, you'll be able to find a much more robust policy that's still highly affordable.
Thank you for your submission
We'll respond to your request as soon as possible.