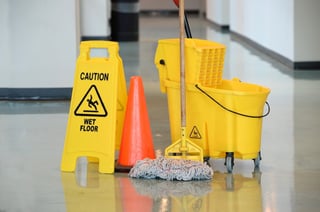 Whether you own a five-star restaurant or a small local bar, general liability coverage in New York protects you from expensive legal fees and claims that could ruin your professional reputation. Before opening your own business, consider the importance of the following factors and how your policy should address each one.
Property Damage and Liquor Liability
Every establishment in the hospitality industry should have coverage for property damage. For example, a catering company brings an order to a nearby company and hits the side of the building with the delivery truck. General liability insurance can help eliminate the cost of replacement or repairs. Furthermore, World Insurance Associates LLC offers liquor liability coverage to account for alcohol-related exclusions in your policy.
Bodily Injury and Medical Expenses
Claims of bodily injury can wreak havoc on your finances with lost clientele and medical expenses. Let's say you forgot to put a wet floor sign out after cleaning the restroom of your nightclub. General liability coverage in New York prepares you to face negligence lawsuits that may result from an unexpected accident. This applies to other types of mishaps as well, such as food poisoning or an allergic reaction.
Advertising and Copyright Infringement
If you use a logo or advertising campaign to promote your restaurant, general liability coverage in New York shields you from claims regarding copyright infringement, trademarks and slogans. It even includes allegations of slander or defamation if your business is accused of distributing false information. Depending on your policy, general liability insurance also covers:
Malicious prosecution of an individual or organization
Public disclosure of private information
Inappropriate use of a name or likeness for commercial benefits
Unauthorized invasions of privacy
As a leading provider of general liability policies, World Insurance Associates LLC is committed to addressing the unique needs of your business. Simply request a quote here to begin the process of personalizing your coverage.