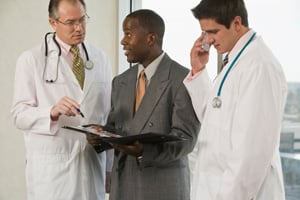 If you have claims-made medical malpractice coverage, or are considering that type of policy, it's important to understand tail insurance.
A claims-made policy provides coverage for insured events occurring on or after the specified policy's retroactive date, when insured events are reported during the policy period. If you decide to change policies or carriers, or simply cancel your policy, you will no longer have coverage for the time the policy was in effect. But patients can sue you for incidents that occurred during that time.
Tail insurance covers claims filed after the existing claims-made policy expires. Tail coverage protects you for insured events that occurred while your policy was in effect, even though the actual claim was filed after the policy lapsed. Tail insurance does not provide coverage for acts that occur during the time period of the tail, known as the extended reporting period.
It's important to understand other details about tail coverage:
Premiums for tail insurance are generally very high, up to 300 percent of the most current policy premium. Tail coverage is expensive because it covers past insured events that may not appear for several years.
Some claims-made policies offer free tail coverage but only upon death, disability or retirement.
The period in which you can purchase tail coverage is quite limited. Most policies allow either a 10-day or a 30-day window that starts to run on the effective date of the expiration or cancellation of the existing policy.
The length of time claims are covered under tail insurance varies from fixed or renewable one-, two- and three-year reporting periods, to unlimited reporting periods.
The tail provides a limited amount of insurance. Typically your per-claim tail limit is the same as the limit in your claims-made policy. The aggregate tail limit is typically the same as the annual aggregate limit of your claims-made policy. The tail aggregate limit does not refresh each year like your claims-made policy, so you could run out of insurance.
Learn about how to close gaps in your coverage.
Learn about all of your options before purchasing tail coverage. Call a Britton Agent to discuss your medical malpractice coverage options in detail. Call 800.462.3401.