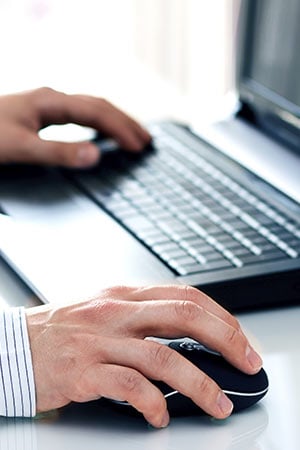 Selecting business insurance for your company isn't easy, especially when your organization is in the health care industry. Medical offices face many risks for various reasons. Whether you are a lab providing services, a chiropractor's office or even a doctor's office, the right coverage is essential for keeping you in business. For a medical office, your needs are unique, and specialized business insurance must specifically cover those risks.
Think about the risks your medical office faces on a daily basis. Your office equipment can catch on fire and cause extensive damage. Your patient could fall walking into the building. You may find that your company needs to shutter its doors for a long period to make repairs after a flood. Then there are risks associated with data breaches. Take a look at the recommendations for medical office business insurance provided by your agent. It may include the following:
Business property insurance should protect your office furnishings, structure, medical equipment and supplies. It should also protect any property in transit, such as for your at-home services.

Business liability insurance can minimize risks associated with claims and lawsuits filed against your company such as from slips and falls.

Computer property coverage is one of the most important steps for today's business owners in the medical field because of your reliance on it. This coverage can step in and cover repairs when systems go down.

Accounts receivable coverage is another type of highly beneficial business insurance in this industry. It can help to cover the losses you've sustained due to payments patients do not make.

Data breaches and employee dishonesty are also risks you can protect against, especially when it comes from cyber risks.
The risks to a medical office may be numerous, but it is possible to minimize most of them if you select a comprehensive business insurance policy. You may also need coverage for backup of sewers and drains, protection from equipment failures and utility interruption coverage. Work closely with your insurance agency to determine the right level of coverage for the type, size and scope of your business and feel good knowing you are protected if something occurs.
We'll help you build a policy to meet your needs. Call Joseph A. Britton Agency at (800) 462-3401 for more information.