Take Steps to Help Avoid a Food Allergy Tragedy
Updated September 17, 2021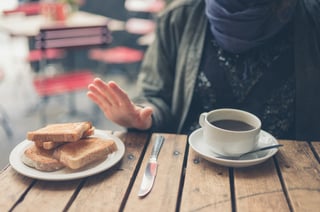 The fact is that more children in the past two decades have developed severe food allergies to some of the most common ingredients used in restaurants. Now, many adults and families run the risk of experiencing a tragedy due to a life-threatening food allergy. We at World Insurance Associates know that you want to provide excellent service to your customers, and the threat of a patron having a life-threatening allergic reaction can be stressful. That's why when you have comprehensive restaurant general liability coverage, you can feel less stressed about the what-ifs.
Train Your Staff
The most important thing when it comes to food allergies is awareness. Even though you may have the best restaurant general liability coverage in NJ, you still need to take steps to keep guests from having allergic reactions in the first place. When you get new hires in the kitchen or dining room, it's important that they understand what types of foods may trigger an allergy and how to prevent these foods from being served to allergic individuals. Here are some things you should include as part of your staff food allergy training.
Common Food Allergens – It's essential for staff members to be aware of the most common food allergens that could trigger a reaction. Severe reactions are often caused by exposure to peanuts, eggs, shellfish, tree nuts, milk, wheat or soybeans. Teach your employees to know all of the forms that these ingredients come in to help keep guests protected from having a reaction. Ensure that your staff is aware of all of the dishes served in the restaurant and which ones may contain possible allergens.
Signs of an Allergic Reaction – Another key factor in staff education is teaching them about the signs of a severe allergic reaction. Some people with allergies may experience stomach upset in the form of vomiting or diarrhea. Others may develop itchy red hives all over their body. In the most severe of cases, anaphylaxis develops, which could cause the throat to swell and lead to death. Staff members need to be trained to call 911 in case they witness someone possibly having an allergic reaction.
Communication With Customers – Finally, procedures need to be in place that have staff members asking each customer about food allergies. If there is an allergy, make sure that the dining room staff follows a specific process to let the kitchen know. It's vital to ensure that your kitchen staff is aware of an allergy possibility, so your food ordering process must highlight this information in an obvious way.
Be Consistent
While training your staff is one of the best ways to help avoid possible allergic episodes, you also must make sure your facility is not creating an environment of cross contamination. That means that food ingredients that are also common allergens, like peanuts, shellfish, and other tree nuts must be stored in separate air-tight containers. You must also avoid any possible contamination of other foods by cooking these ingredients separately. If your kitchen doesn't have the capabilities to have separate cooking spots for foods that trigger allergies, it's important to communicate this with guests. Many facilities that are smaller are unable to accommodate those with severe allergies, so they must simply protect themselves with restaurant general liability coverage in NY and watch out for possible problems.
Inform Your Customers
Lastly, the most important factor in avoiding food allergy tragedies is to keep your customers informed. In your menu, you can do this by including an ingredients list as part of the dish's description. Bolding or highlighting food allergens may help guests notice even more. If your restaurant doesn't have an allergen-free kitchen, make sure your menu indicates this. Once you take these proper precautions, you can start worrying less about a possibly tragic event triggered by allergies.
Thank you for your submission
We'll respond to your request as soon as possible.