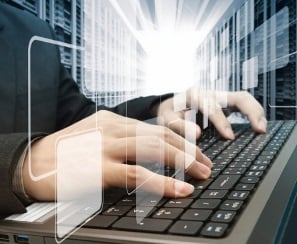 Protecting your business requires a strategy that anticipates potential risks from every angle. As a medical practice owner, you know protecting business insurance is necessary. The proper business insurance helps protect your finances as well as the safety of your patients. You also know that insurance is critical to help restore facilities after a peril.
Business insurance comes in many shapes and sizes. Most medical practices need different forms of specialty business insurance. Specialty coverage protects unique situations stemming from your operations?
Data Breach Business Insurance
The odds of a cyberattack are increasing for all businesses. Because of this, a great investment is good data breach insurance. Before we became a tech-reliant society, it was sometimes okay to skip data breach insurance. Those days are over.
Medical practices handle extremely sensitive and private information. Many nowadays store their records on a data system. Your patients all trust that you are taking every measure to reduce the risks of a data breach. Data protection includes having data breach insurance. Secure their trust and protect them in one fell swoop with data breach insurance.
Business Interruption Insurance
You rely on the ability to open the doors of your practice each morning. Your patients and your employees also rely on your ability to operate.
However, what would you do if you had to stop operations for a few weeks or months? How would you pay your employees and vendors? Business interruption insurance is your safety net during a business interruption.
Whether you experience mass equipment failure or a natural disaster, interruption insurance can usually help. Just make sure that the policy covers you for certain common types of interruptions.
Key Person Insurance
You count on your practice's leadership to help you with the direction of your business. Whether they are partners or a distinguished team who have helped you build your business, it's hard to replace them.
However, in the event of the death of one of these key people, you shouldn't have to man the helm alone. Fortunately, with key person business insurance, you won't have to.
With key person business insurance, you can get the money you need to hire someone else. This coverage can also help you to take the time to train the right person within your practice. Key person insurance helps your business continue even after experiencing a significant loss.
To ensure your practice has protection, consider different types of specialty insurance. Specialty coverage helps you protect unique situations.
We are here to help PA medical practices get the business insurance they need. Call us today at 800.462.3401 for more information.