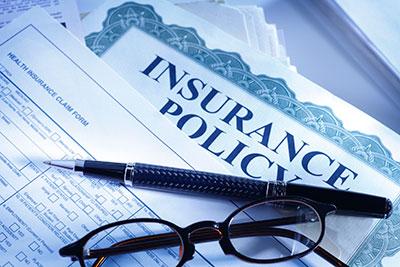 You've heard people talking about purchasing medical malpractice insurance through a risk retention group or an RRG, so you performed a search on the internet and received a response something like this:
The Federal Liability Risk Retention Act (LRRA) of 1986 allows the creation of Risk retention groups (RRG). An RRG must be formed as a liability insurance company in at least one state. The policyholders of the RRG are its owners and membership must be limited to organizations or persons engaged in similar businesses or activities, thus being exposed to the same types of liability.
Most healthcare professionals stop their research here.
If you are thinking about purchasing medical malpractice insurance through an RRG, consider the pros and cons and consult a medical malpractice insurance professional first.
Pros
Some of the benefits of RRGs can include:
Lower premiums
Dividends
Multi-state operations
Customizable protection
Not all RRGs offer lower premiums, but if the company is managed well, your premiums could be lower. As a policyholder, you are also an owner. If the RRG generates an excess surplus, you may receive a dividend. Due to the lack of regulation by the States or Commonwealths where the RRG offers insurance, an RRG can provide insurance in multiple states at the same time. The RRG can also change the liability insurance that they offer without oversight or review.
Cons
The downside of RRGs include:
Lack of guaranty fund protection
Potential premium assessment
Little or no government oversight by your State or Commonwealth
It is never good when an insurance company has financial difficulties. It can be particularly bad if that insurance company is an RRG. The RRG may be able to assess current and prior members in an attempt to avoid insolvency. If the RRG does become insolvent, there will be no guaranty fund that can act as a safety net and your personal assets could be at risk.
Not all RRGs are created equal. Just like insurance companies in the standard insurance market, an RRG that has a strong financial rating from credible financial rating services such as the A.M. Best Company and Demotech, Inc., is less likely to have insolvency issues than companies who have poor or no financial ratings at all. An important clause available in some RRG policies is the cut-through clause. This clause states that should the RRG fail to pay any loss, whether due to insolvency or any other reason, the reinsurer will make payments directly to the insured.
RRGs can be an effective method of protecting healthcare professionals. Contact a Britton Agent at 800-462-3401 to discuss your options.