Restaurant operating costs are always increasing.
One way to control spending is to fix costs over time. Providing stability allows you to more accurately forecast operational cost against profit margins.
One of the best and most immediate ways to offset spending is to look into a natural gas and electricity supply savings & stabilization plan.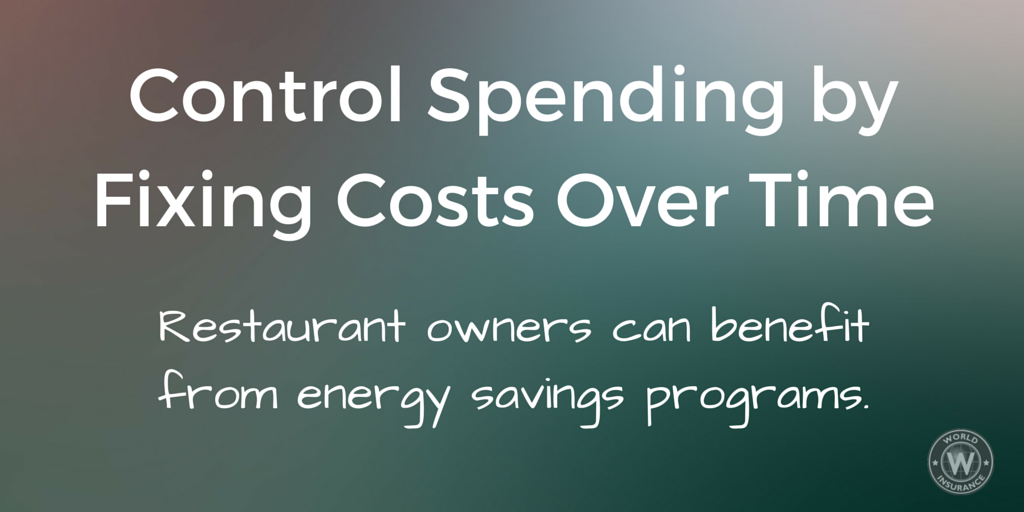 The process is simple and has no upfront costs or "payback" periods. You benefit from the day you start flowing on the program.
The plans offer protection from future increases and you still receive reliable service and delivery from your local utility company.
Savings on such plans range from 5% to 20% per year and have term lengths from six months to five years, depending on your usage profile and market conditions.
That's a great return for no investment other than a few minutes of your time.
If your local banks were offering such interest rates on savings accounts, there would be a line out their door and around the corner.
It's a program worth looking into.
By providing a copy of your most recent bill, a custom energy rate can be formulated based on your usage profile and commercial rate class.
Special rates are available for restaurant operators through group and associated purchasing. You have to take the next step to participate in a program customized for your restaurant and begin saving.
To get started, contact Dan Barlette at 732-271-1700 or email dbarlette@atscostreduction.com. Dan is the president of Above the Standard Procurement Group®, a supply chain company that offers energy savings programs.
He will be happy to walk you through the process and get you on the energy supply savings plan that meets your needs and expectations.
Above the Standard Procurement Group® also provides other operational savings services you may be interested in. World Insurance Associates and restaurants owned by it's principles are using these services, including the energy supply savings plan, and are enjoying the savings. For a personal recommendation of these services, please contact Phil Nisbet at 732-380-0900.