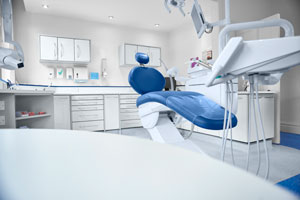 When you practice medicine, you want to create a welcoming office environment. This might mean periodically changing offices.
When you go to a new office, you have to take a lot of important materials with you. Your computer systems might contain very sensitive information like patient records. Not least, you'll likely have to move very expensive medical equipment.
Moving such sensitive items means you have to think long and hard about how to protect them. Besides safe moving practices, you might need to invest in inland marine insurance. Physicians who are trying to move equipment are wise to invest in this type of coverage.
What's Inland Marine Insurance?
Don't let the word marine confuse you. Inland marine insurance helps protect items while they're in storage or transport—in other words, during the shipping process. The name developed at a time when most shipping was undertaken via rivers. However, inland marine insurance has expanded to include overland shipping.
Think about the logistics of trying to ship expensive medical equipment. A full-sized ultrasound machine, for example, costs around $24,000. Combine that price with your other equipment, and you're looking at thousands of dollars. What if something were to damage or destroy even one of these machines while they are in transit? Your practice likely doesn't want to bear the cost of buying another one.
Why You Need Inland Marine Coverage
Here's where inland marine insurance can help medical practices. If you're shipping particularly expensive materials, you need to protect them. Your coverage can help you cover losses that might result in case of damage or destruction of sensitive items. Given that you don't want to have to pay for such replacements, this coverage might very well come in handy.
You might wonder if business insurance will protect your medical equipment while you ship it. However, most commercial property coverage excludes this protection. Furthermore, shippers like UPS and FedEx often limit how much responsibility they assume for damage. Therefore, those shipping high-value items need to get insurance for the duration of transit. That's where inland marine insurance can help.
As always, practices need to use professional shipping methods when transporting equipment. Still, you should never let an item leave your office without making sure it has insurance. Talk to one of our agents to determine if inland marine coverage is right for you.