How to Keep Business Operations Secure & Mitigate Cyber Risks
Businesses today rely heavily on computers, networks, and the internet to power operations. However, this reliance comes with risks; malicious viruses, hackers, identity theft, and exploitation of networks which all threaten business security. To safeguard information and systems, businesses must have a comprehensive cyber security program that prevents, quickly detects, and responds to any cyber attack. This program should include appropriate hardware/software solutions and staff training on best practices for cyber security.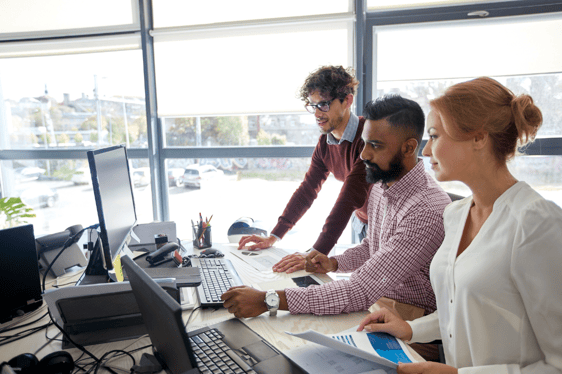 Get Familiar with Cyber Risks
Hackers, attackers, and intruders pose real threats to digital systems as they exploit software and computer systems' weaknesses for personal gain. Such actions directly violate the intended use of the systems and can cause serious consequences ranging from minimal mischief to the theft or alteration of sensitive data.
Businesses must be aware of the risks posed by malicious code, such as viruses, worms, and trojan horses, and take the necessary steps to protect their systems from attacks.
1.
VIRUSES
Viruses require users to take action to let the virus into the system, such as opening an email attachment, downloading a file, or visiting a webpage. .
2. wORMS
Worms reproduce and spread through systems by exploiting software flaws. They may start with one victim's computer and then attempt to spread throughout a network.

3. trojan horses
Are disguised as legitimate programs. They claim to do one thing while doing something else entirely without the user's knowledge.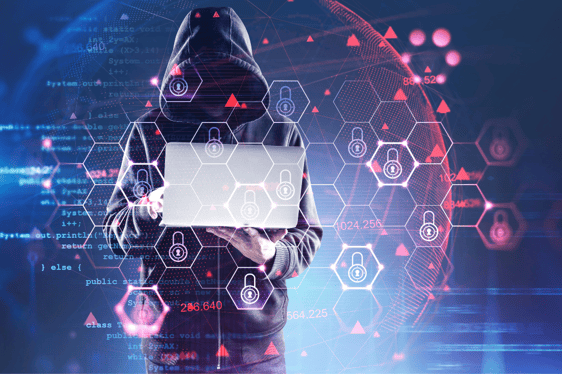 Risk Management Planning
An effective risk management plan is essential for any organization to reduce its cyber risks. Risk management solutions can be used to assess the potential hazards of unauthorized access, use, disclosure, disruption, modification, or destruction of your information systems. When implementing risk management strategies at your organization, consider the following:

Develop a comprehensive risk management program to protect your organization from cyber threats. Clarify the scope, assignment of roles and responsibilities, compliance requirements, and methodology for cybersecurity assessments - in accordance with how systems are used across the business, what kind of data is stored and processed, and its resonance within operations.

The plan should be evaluated yearly as changes to technology platforms or environments can affect potential business risks.

A risk management plan is only as good as the cyber liability policy that supports it. Protect your business from nightmare scenarios like data breaches, ransomware attacks, and phishing attempts by investing in cyber insurance coverage to help you recover quickly if disaster strikes. Cyber insurance can pay for costly expenses such as forensics work, attorney fees, and media communications associated with handling a breach.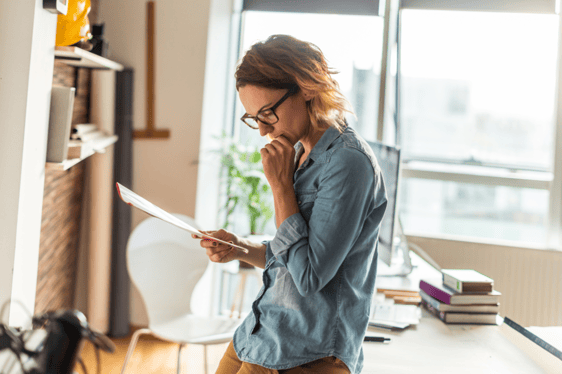 Internet Service Provider Considerations

Most Internet Service Providers (ISP) have features for browsing the Web, hosting data, and providing user support. Your business needs to find an ISP that suits its specific needs and evaluate which tools can help safeguard emails and files from potential threats with effective firewalls in place. Additionally, it's crucial to take extra steps toward security, such as implementing protective measures like multi-factor authentication (MFA).

Securing a reliable ISP is essential to safeguard your data and peace of mind. Consider the following factors when making this decision:

• Security: When it comes to security, what measures have been taken by your ISP? Is encryption used alongside secure sockets layer (SSL) technology for an extra layer of protection when you submit any sensitive information online?

• Privacy: When it comes to your data, take the time to consider how much privacy you deem necessary. Be sure to read up on an ISP's privacy policy and make sure that its policies regarding who has access and how they use information are something you are comfortable with.

• Services: Does your ISP provide services and support to help your business thrive? Make sure to carefully consider which company offers the most comprehensive solution for all your organization's needs.

• Cost: In selecting an ISP, price is a concern. But make sure you do not overlook the value for money that comes with it. Are sufficient services being offered to justify the cost? Alternatively, are you sacrificing quality and security to get a lower price?

• Reliability: Keeping customers informed is essential for any ISP looking to maintain reliable service. The ISP must provide effective, consistent communication about downtime or security risks due to maintenance issues and user traffic.

• User support: Ensure your customer service questions are answered - evaluate the contact methods of user support and their hours of availability. Are they prompt and friendly? Does it fit within the framework of what you need for success?

• Speed: How quickly can you get your business online? It's essential to consider your ISP's speed and ensure it meets all your operational requirements.

• Recommendations: Ask industry peers about their experiences when using a particular ISP. Also, ensure that the ISP you choose covers your geographic area so that your digital needs will be adequately taken care of.

Organizations today rely on technology, making cyber attacks a significant risk. Contact World Insurance for our comprehensive suite of risk management resources and cyber insurance solutions to ensure your business is protected.

This Risk Insights is not intended to be exhaustive, nor should any discussion or opinions be construed as legal advice. Readers should contact legal counsel or an insurance professional for appropriate advice.
Get Started with a Free consultation
Creating a custom insurance or benefits package is critical for companies of all sizes.