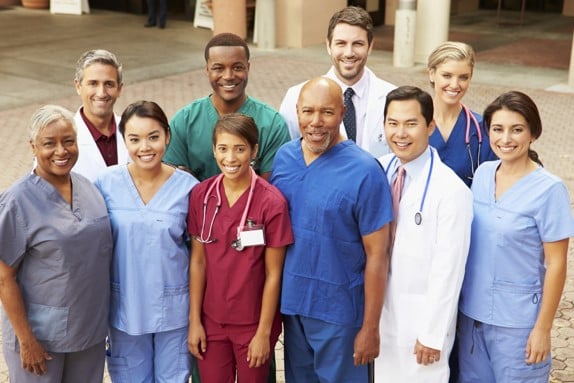 If you are in charge of a large medical practice, you know that each employee comes with his or her fair share of risks. These employees pose liability risks to the business and treatment risks to patients. No matter how qualified your team is, there's always a chance that something could go wrong.
Should a practitioner harm a patient, the patient may claim malpractice. In these cases, most practices carry malpractice insurance in some form. Practices can often use this insurance to fight claims or compensate clients.
The responsibility often falls to the practice to monitor employees for malpractice risks. Ensure you protect both your employees and your patients when combating malpractice claims.
Protecting Physician Risks
Many medical practices require physicians to carry individual malpractice insurance policies. Some may provide coverage for the physicians. Still more may supplement coverage on top of requiring physicians to carry coverage.
Make sure your physicians carry the appropriate levels of coverage for their specialties.

Require physicians to provide proof of malpractice insurance before they begin work. Do not allow them to work unless they have enough coverage.

Follow all malpractice insurance laws when verifying that your physicians have correct coverage.
Protecting Patient Risks
The insurance reliability of physicians guarantees that they have coverage in case mistakes happen. However, this doesn't reduce the risk of mistakes themselves. Physicians must maintain a high degree of professionalism around patients. It is your duty to see that they do so.
Make sure physicians abide by all ethical standards of care. Monitor them for any breaches of medical law.

Do not let a physician practice in areas that he or she is not familiar with. Make sure physicians only practice within their specialty.

Take immediate action against physicians who act outside of their realm of responsibility. If a physician treats a patient in a reckless fashion, suspend his or her privileges until you complete a conduct review.

If a patient alleges malpractice, involve the proper legal and medical professionals to review the allegations.

Follow all licensing and practice regulations required by federal, state and local law.

Review a physician's history before hiring him or her. Investigate any questionable past actions that may lead to malpractice claims. Make sure to close the claims before a new physician practices.
Take all necessary steps to protect physicians from insurance risks.
Get in touch with Joseph A. Britton Agency today to get correct medical malpractice insurance. Give us a phone call at (908) 654-6464 for more information.