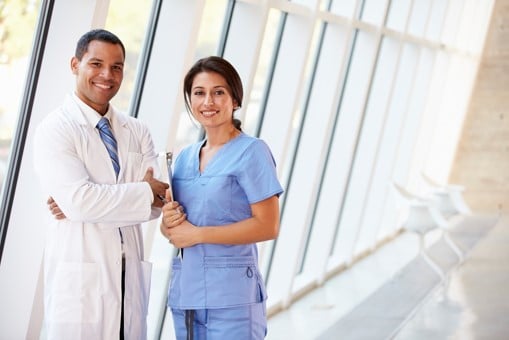 Medical malpractice liabilities are significant. Therefore, physicians need to protect themselves with the right insurance.
Most physicians have to carry some degree of malpractice liability insurance. However, you have to put proper thought into getting a unique policy. No two physicians face the same risk. Most physicians have to buy some degree of coverage on their own. A practice or hospital's general policy may not be specific enough for individual needs.
Your insurance agent is the best point of contact to determine how much coverage you need. There are other factors to use when deciding how much malpractice insurance is right for you.
Follow All Lawful Requirements
Your state's medical board might require minimum levels of malpractice coverage. New Jersey requires a $1,000,000/$3,000,000 policy for most physicians. This means that insurance will pay a maximum of $1,000,000 per individual claim and a maximum of $3,000,000 for the entire policy period.
Some states have lower malpractice insurance requirements. Depending on where you live, you have to meet these requirements to legally practice. This should be the first step in determining how to buy malpractice insurance.
Know Your Specialty
Some physicians deal with sensitive or high-risk patients. For example, cardiologists, obstetricians and neurosurgeons deal with extremely complex issues. Reasonably, brain surgeons face more risks than a general practitioner. Certain specialties drive your malpractice risks up.
If you work in a high-risk specialty, consider investing in higher coverage limits. Talk to your insurer about unique coverage related to your specialty.
Consider Your Assets and Income
Some physicians are able to recover financially following a malpractice claim. However, others can face financial ruin if they have to fight a claim out of pocket.
Consider higher malpractice coverage if you don't have a financial foundation that supports easy claim recovery. It is often much easier to afford a premium than it is to afford a claim.
Don't Buy Unaffordable Insurance
Yes, you need to buy enough insurance to cover your risks. But, you should not buy so much insurance that you cannot afford the coverage. Like most insurance, medical malpractice insurance comes with premiums you have to pay. If you can't make your payments, your insurance provider could cancel your coverage.
Your priorities as a physician should be the safety and stability of the practice. Help protect both these assets with the right malpractice insurance.
We've got you covered. If you need malpractice insurance, call The Joseph A. Britton Agency, Inc. at 800.462.3401 today. One of our agents can help find affordable NJ medical malpractice insurance.