How Can I Set Up My Personal Training Business with Fitness Instructor Insurance and Other Business Essentials?
Updated December 02, 2021
Initially starting a personal training business is an exciting time, especially when you begin landing and working with your first few clients. During this time, however, it's important to take some time away from the gym and put a few essential business items in place. You'll probably need to spend some time working on finances and marketing, and securing fitness instructor insurance. Here's how to go about setting these up.

How Do I Set Up My Personal Training Business with Fitness Instructor Insurance and Other Essential Business Items?
Setting Up Finances: Visit a Bank and Bookkeeper
Your business' financial record-keeping system doesn't need to be complex, and a simple cash record-keeping system will work fine in most cases. Business advisers generally recommend keeping your business finances entirely separate from your personal finances, however. Having the two separated makes it easier to manage your funds, evaluate your business' profitability and resolve tax matters.
If you're going to keep your business' finances apart from personal finances, you're going to need a business-only checking account. Visit a local bank of your choice, and explain that you're starting a new business. A representative will likely be happy to sit down with you, recommend a business services product they offer and help set it up.
After your visit to the bank, seek out a recommendation for a good bookkeeper in your area. You don't have to hire a bookkeeper, but they can make managing your business' finances much easier (especially if you hire employees or aren't experienced with business finances). Meet with a bookkeeper to find out what their rates are and how they could make the financial administration of your new business easier. You can then decide whether hiring them makes sense.
Finally, you might also want to talk with a certified public accountant about your business. An accountant can help you understand how self-employment taxes work, learn when estimated tax payments must be made and identify potential business deductions that could lower your tax burden. Even if you intend to prepare and file taxes yourself using software, meeting with an accountant for an hour might save you both time and money later on.
Creating Marketing Materials: Go To an Office Supply Store
Marketing yourself as a personal trainer is a fairly simple process, for you personally are what you should primarily be marketing. People will be hiring you for your expertise, and anything you can do to increase your credentials (e.g. obtaining certifications), develop relationships (e.g. spending time at the gym) and grow your network (e.g. ask for referrals) will likely offer the best possible return.
You will, however, want a few simple physical materials to aid you in your marketing efforts. Spend some time on the computer developing the following, and then go to an office supply store to get them printed in high quality:
A resume

Business cards

Fliers
These should be given out to as many businesses and people as you can, and the fliers ought to be posted wherever possible.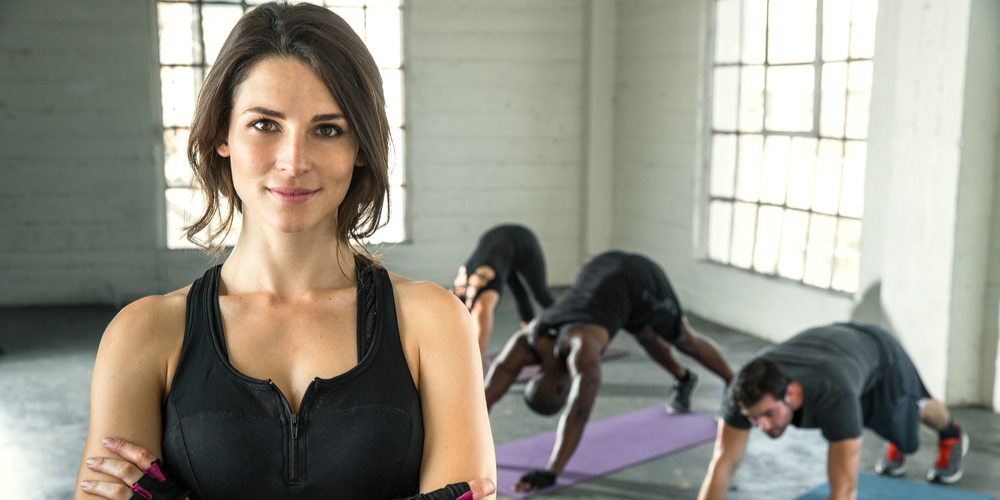 Getting Fitness Instructor Insurance: Speak with a Specialized Agent
For protecting yourself from potential liability risks, you'll probably need fitness instructor insurance. An independent insurance agent who specializes in insurance for fitness instructors can help you compare policies and find one that provides the protections you need. Someone who knows insurance for fitness instructors will be familiar with the coverages and limits that are available, and they'll be able to explain why those are generally helpful to have.
Speak with an Agent Who's Familiar with Insurance for Fitness Instructors
To speak with an agent who specializes in fitness instructor insurance, contact the independent insurance agents at World Insurance Associates. Our agents have helped many personal trainers and fitness instructors insure their businesses, and we're ready to help you with protecting your new business.
Thank you for your submission
We'll respond to your request as soon as possible.