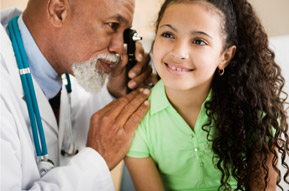 As a physician, you might be called on to offer services in some unique situations. Particularly if you have a small practice, you likely establish a mutual trust between you and your patients. Therefore, your patients may at times ask you to make a house call.
In this day and age, house calls are rare, but they are not unheard of. Some physicians, particularly those who have small client bases, find house calls convenient. House calls can help you provide simple medical services to patients in the comfort of their own home. These often allow physicians a good chance to observe a patient in a more comfortable setting for the patient.
How Insurance Covers House Calls
Physicians know that they need to cover their risks at all times. There is always a chance you could face medical liability claims, no matter where you practice. You could make a mistake while on a house call, and you want your insurance coverage to extend to you in these situations.
The good news is that most malpractice liability policies don't lapse during house calls. They will likely cover you whenever you travel, except in special situations like traveling out of state or abroad.
Nonetheless, house calls often mandate special discretion on the part of the physician. Since a home is not a medical practice, your risks do increase when you make a house call. Proper precautions can help doctors reduce risks on house calls to ensure their coverage does not lapse.
Proper Precautions During House Calls
When you practice medicine outside of your medical office, you don't have your full array of materials at your fingertips. You likely can't take certain equipment, records or treatment methods to a house call. You likely only have access to what you keep in your medical bag. Therefore, risks towards a patient can increase when you make a house call.
It is your responsibility to practice medicine with discretion when on a house call. Only engage in treatment practices that you can safely perform in the home. Don't attempt to perform any procedures that may put a patient in danger. Make sure you use proper isolation and sterilization techniques, just as you would in a standard medical office. Furthermore, ethical requirements don't lapse during house calls. Always make sure you review a person's records and symptoms, and get appropriate consent before beginning treatment.
Before you begin to offer house call services, talk to your medical liability insurance agent to make sure your policy covers the services. If you need to add a rider or invest in additional policies, consider doing so before making house calls.
We've got you covered. We can help you get the New York medical malpractice insurance you need for your small practice. Get a fast, free quote right now, or call us at 800.462.3401 for more information.