General Liability Insurance for Physicians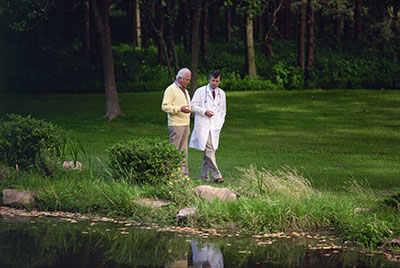 Doctors likely need medical malpractice insurance, a type of liability coverage, to pay their patients in case they cause them harm in the course of treatment. However, medical malpractice insurance is very specific, and relates to medical errors. All the same, there are a lot of liabilities throughout your business that might impact your patients and other third parties who don't work there. In these cases, a general liability insurance policy is likely the coverage you need. Here's how this coverage can help you.
General liability insurance is a type of business insurance that applies to common or frequent commercial risks. These are the risks that not only exist in medical facilities, but also in any other type of business. Therefore, your practice needs to carry this coverage to help it protect itself in case of accidents both on and off the premises.
Liabilities in General
All businesses provide services, and through these services, it might accidentally or negligently cause harm to someone else.
For example, think about all the people who pass through your medical practice. They might be:
Delivery and vendor services
Indeed, even strangers on the street might venture into the practice from time to time.
No matter how innocent anyone's errand, there is a chance that they could experience harm just by walking onto your property. This chance of an accident happening is a liability. Liabilities are constant, but fluid. Some become higher risks in special situations. Others are always there, no matter how well you work to make the property safe. So, in other words, you always face the risk of something happening to someone else.
Why You Need Insurance for Them
Whenever someone experiences harm because of a liability within your business, they could hold the business responsible for their losses. Even if you didn't intentionally try to harm someone, then you might still bear responsibility for failing to prevent their losses. That's called negligence. And, if your negligence leads to harm to someone else, then you might have a responsibility to pay them for their losses. They might even sue you because the accident happened.
In these cases, a general liability insurance policy might be able to kick in and help you out. Policies apply to the costs that others experience when they have an accident while working with your practice.
Usually, the third party will file the claim and receive the compensation from your insurer. However, a general liability policy will protect your business, because by having it, you won't have to pay for someone's losses out-of-pocket. That's a bit of cost savings for the business, which can be critical when accidents get costly.
Common General Liability Coverage Options
General liability insurance is one of the most-essential types of business coverage for a medical practice. It will cover what you might call the most-common third-party risks on the premises. Usually, policies include:
Bodily Injury Liability Coverage: Coverage will pay for injuries third parties sustain on the property. For example, if a patient slips in a puddle of water in the bathroom, this coverage can pay for their injury costs.
Accidental Medical Cost Coverage: This coverage will also pay for third party injuries, but it can help them out regardless of whether the practice's negligence contributed to the losses. In other words, it will cover injuries that remain for a pure accident.
Property Damage Coverage: If you accidentally damage someone else's belongings, then this coverage can pay them for repairs. For example, if you make a house call, and accidentally break a patient's belongings, then this coverage might pay the repair costs.
Legal Assistance: This is the portion of your policy that will pay you in case a third party decides to sue you because of the damage they sustain. Even if the suit gets tossed, legal fees might still rise. That's where this portion of coverage might be able to help.
Other Protection
Even with the protection of a general liability policy, you might need additional coverage:
Cyber liability coverage pays in case data losses or breaches expose private data.
Employment practices liability insurance (EPLI) policies pay in case employees of the practice allege that you committed acts like harassment or discrimination during the course of their employment.
Advertising injury coverage will pay for the damage you might cause to others, like competitor practices, through promotional materials mistakes.
Personal injury liability coverage applies in cases where someone alleges that the practice committed acts like libel or slander against them.
These aren't all the liability policies your practice might need. None of them will apply to allegations of medical malpractice, either. Therefore, when getting a general liability policy, just remember that you have an obligation to get more coverage. Our agents are more than happy to advise you both on your coverage needs and the appropriate risk management.
Get Started with a Free consultation
Creating a custom insurance or benefits package is critical for companies of all sizes.