Expanding Your Basic Malpractice Coverage for Prior Acts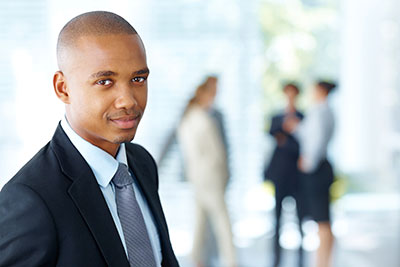 Medical malpractice insurance is necessary and mandatory coverage for medical practices of any shape or size. Hospitals, single practitioner clinics and teaching practices (and everyone inside) all need this coverage. However, the thing about insurance policies is that they don't last forever. Still, that doesn't necessarily mean that a dissatisfied patient can't attempt to file against an expired policy. You might need to have policy expansions and extensions to be able to use it to your advantage. Let's take a closer look at how these different policies work.
Malpractice Policies in General
Medical malpractice insurance is a type of professional liability, or errors & omissions, policy. It will cover medical practitioners in case they negligently or mistakenly cause harm to their patients. Mistakes during surgeries, misdiagnosis of conditions, or a failure to monitor symptoms and medications might all qualify as instances of malpractice.
Clearly, any medical mistake could prove harmful, if not devastating or fatal, for both the affected patient and their family. It might lead to disabilities and ongoing incapacitation. It could also cause significant financial hardships for those affected. Not only could it lead to extra medical expenses, but it could also impact that party's ability to make a living and destabilize their future.
Regardless of how big or small the mistake might have been, the client might demand compensation from the practice. If you are the target of a malpractice lawsuit, then you have to respond appropriately. Medical malpractice insurance will help you do so.
First, a malpractice policy might compensate the affected party with a settlement for their losses. They can therefore move on from the occurrence in a more-secure way.
Second, it can also cover the costs the practice faces by having to respond to a claim. Therefore, even though you made a mistake, you won't have to suffer undue financial losses as you try to repay someone for their losses. Instead, your policy will pay for settlement costs.
Third, in addition to paying for settlements, policies might cover your legal expenses if a malpractice suit goes to court. Even if a suit is baseless, that doesn't mean you won't have to take it to court. Therefore, you'll have defense available.
All the same, what will happen once your policy reaches its expiration date? Most malpractice policies cover only losses that happened while the policy was active. Therefore, even years after a mistake occurred, you might have to look to an old policy for assistance, rather than your current one.
Still, if your policy isn't active anymore, it might not offer you any assistance…unless you have the right types of enhancements and policy terms.
The Coverage Options for Past Claims
There are a couple of main types of malpractice insurance. Each will apply differently to claims that occur in the past.
Occurrence Policies: This insurance provides protection for insured events that occur during the policy period, regardless of the length of time that passes before the insurance company is notified of the claim. So, in essence, even if a claim occurs several years after this policy expires, you can still refer back to it for assistance.
Claims-Made Policies: This coverage insures events occurring on or after the specified policy's start date (including retroactive dates), and before the policy's end date. However, to receive coverage, the accident must also be reported while the policy remains active. So, if you were to report a claim on a claims-made policy five years after a malpractice event occurred, then you might not have assistance available from that policy.
If you have a claims-made policy, then you might need additional policy endorsements that can ensure it will cover you even after it has expired.
Tail Coverage: An insurance tail provides protection if you move your claims-made coverage from one carrier to another, or cancel your policy. This coverage protects you against claims for past insured events that may not appear for several years. It essentially adds an extension to your former policy.
Prior Acts Insurance: If you move your claims-made coverage from one carrier to another, and would like to defer the cost of purchasing tail insurance, then you might benefit from buying this coverage. This coverage protects you against claims for past insured events that may not appear for several years.
Periodically, you will have to renew your malpractice policy or change carriers. So, if you find out your policy won't cover a past claim, then see if you need to expand your coverage. When you do, ask your agent whether the old policy will continue to offer protection in case an outdated claim arises in the present. You'll be glad you have additional benefits if you ever face a dated malpractice claim.
Get Started with a Free consultation
Creating a custom insurance or benefits package is critical for companies of all sizes.