Whether you are thinking of opening your first new restaurant or are an experienced multi-unit owner, an inexpensive resource that can benefit you is the subscriber-only RestaurantOwner.com.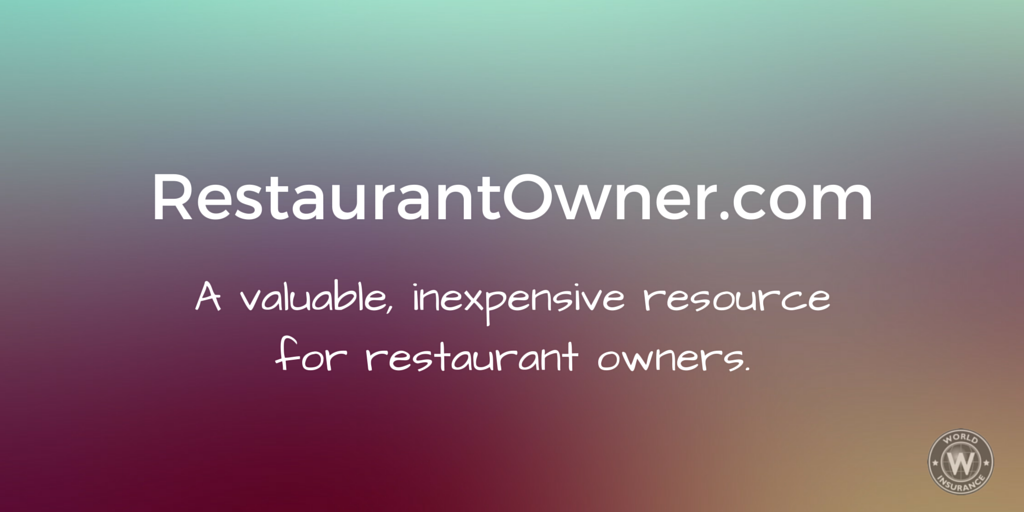 This website is a live, regularly updated research source on every topic of interest to restaurant owners, investors and managers.
Even if you are already knowledgeable about a topic, RestaurantOwner.com can show you best practices and provide you with templates so you don't waste time designing something from scratch.
Here are some of the most valuable resources on the website that we have used ourselves:
Uniform system of accounts for restaurants and chart of account download/import utility for Quickbooks. This resource teaches you how the professionals in the industry organize their income statements and balance sheets so you can better compare your results with industry statistics and make a better presentation to lenders and investors when you are raising capital or selling.
Weekly reports every restaurant owner should prepare. RestaurantOwner.com explains what prime cost is, why it's important and how you can monitor it in a few minutes each week to keep track of your largest costs.
Ideal costs. Get access to articles and spreadsheets that explain what ideal costing is and how you can use it to price your menu items and boost your food margins.
Checklist for purchasing an existing restaurant.
Numerous business plan templates.
Restaurant employee handbook downloads.
Restaurant job descriptions.
Management incentive plans that work.
Other useful features include online video training on controlling costs, benchmarking, purchasing, and menu design. There is also an active online discussion forum.
Membership is $14.97 per month and normally includes a one-time registration fee of $99. You can join on their website here. But, customers of World Insurance Associates can join for a discounted registration fee of only $49. To join and receive the discount, simply call 623-242-6776 and mention that you are a customer of World Insurance Associates.
What other resources do you find helpful as a restaurant owner? Please share in the comments below.
Disclaimer: At World Insurance Associates, we not only insure over 2,000 restaurant risks, we are also restaurant owner/operators, having owned or are currently partners in restaurants in NY, NJ, and CA. In an effort to provide our restaurant and bar owners and managers with the best service, from time to time we will highlight a service or product that has been of use in our restaurant operations. We do not accept any fees or other remuneration for these recommendations. Our only goal is to help you in your daily business responsibilities.