Does My Establishment's Restaurant Insurance Cover the Business' Signage?
Updated December 02, 2021
Signage has long been vital parts of many restaurants' buildings, as both awnings and signs help draw in passersby and (in the case of awnings) increasing capacity. Not all restaurant insurance policies cover signage, though. Assuming your establishment has such structures, how you may be able to get insurance coverage for them.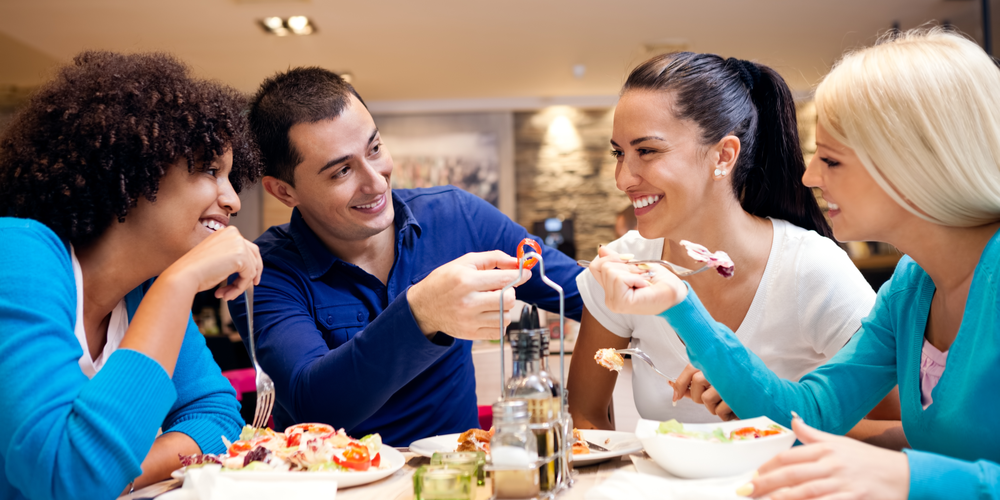 Is My Establishment's Signage Covered by the Business' Restaurant Insurance?
The Factors That Affect Sign and Awning Coverage
In general, there are two main factors that will affect whether your establishment's signage is covered. These are:
Whether your establishment leases or owns the space that it's in
Where the signage is located
Of course, these factors are subject to the language in your business' particular restaurant insurance policy. Any given policy might have terms, conditions, exclusions or limits that deviate from the norm. What follows is how these two factors usually impact whether signage is covered.

Owned Building with Attached Signs: Probably Covered
If your restaurant owns the building it's located in, signage that's attached to the building may be covered under the business' building coverage.
Building coverage is a type of commercial property insurance that's generally designed to insure commercial buildings. Most restaurants that own the building they're in have this coverage, either through a stand-alone commercial property policy or a package policy that combines building coverage with other coverages such as restaurant liability insurance coverage. (The most common package policies are business owner policies and commercial package policies.)
Many policies that include building coverage extend the coverage to structures that are affixed to the primary structure, often including signage that's attached. A few policies don't extend coverage, though.
To find out whether your establishment's policy particular extends coverage to attached signage, you'll have to review the policy's specific terms and conditions. You'll likely find that sings and awnings are covered, but there's a chance they aren't.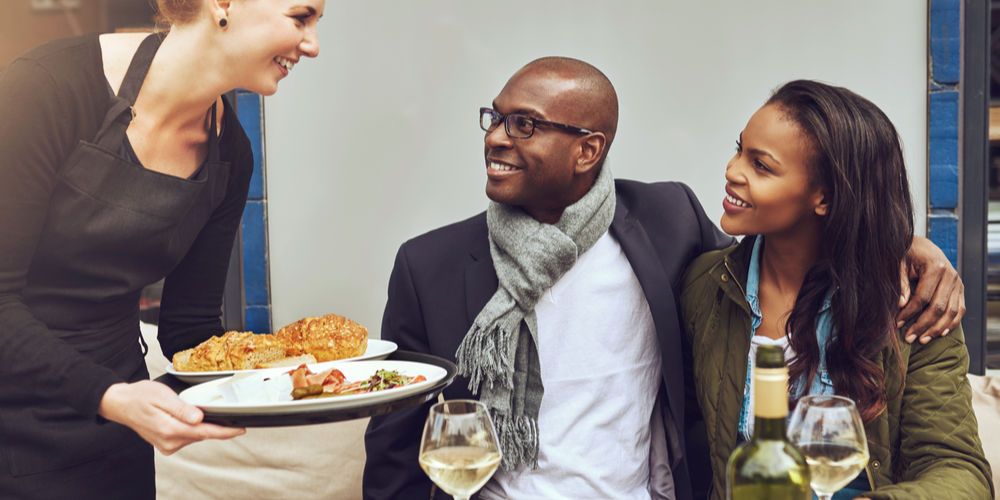 Owned Building with Detached Signs: Probably Not Covered
Building coverage frequently doesn't extend to non-attached structures. Therefore, your establishment probably can't rely on building coverage to protect detached signage even if the restaurant owns the property it's on.
The most affordable way to insure detached signage is usually through an endorsement. An endorsement is a narrowly defined protection that's normally added onto another policy or coverage. In this situation, you might be able to add an endorsement for signage that isn't attached to the establishment's building. Adding an endorsement is also a viable option if your restaurant has attached signs that aren't protected by building coverage.
(Endorsements can be added to many insurance policies when customized needs require additional protections. For example, your insurance agent may suggest also supplementing your restaurant's standard restaurant liability insurance, business interruption insurance or other insurances with endorsements if it's appropriate to do so.)
Leased Building: Possibly Covered
If your establishment leases the space that it's in, the business likely doesn't have extensive business coverage. Instead, signage will likely need to be protected through tenants betterments coverage.
Tenant betterments coverage normally insures improvements that commercial tenants make to their space. Like building coverage, this coverage can often be purchased as a stand-alone policy, or as part of a package policy that also has restaurant liability insurance and other coverages.
In this situation, you'll need to check whether your establishment has tenant betterments coverage and what that coverage protects to determine whether your restaurant's signage are protected. The location of the signage likely doesn't matter, as their improvements regardless of where they stand.
Work with an Agent Who Knows Restaurant Insurance
For help determining whether your establishment's signage is currently covered, contact an independent insurance agent who specializes in restaurant insurance. A specialized agent will be familiar with the nuances of building coverage and tenant betterments coverage, and they'll know what to look for in your business' current policy. If adjustments need to be made, they'll also have recommendations on what endorsements or other policy options you might want to consider.
Thank you for your submission
We'll respond to your request as soon as possible.