Does My Business Need Food Truck Insurance?
Updated October 08, 2021
Food truck insurance is so-named because it's widely used by food trucks, but these aren't the only businesses that may be interested in this type of insurance. If you run any of the following businesses in the food service industry, a food truck policy might be right for your business.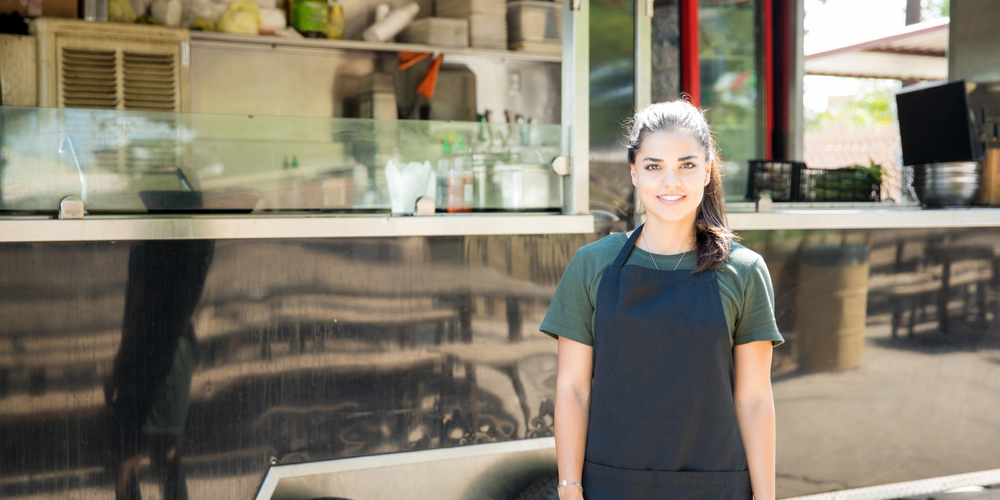 Is Food Truck Insurance Right for My Business?
Food Trucks
As mentioned, food truck insurance is widely used by food trucks. The importance of insuring a food truck with this type of policy can't be overstated, though.
Food truck policies are uniquely designed to give food trucks the protections they need without requiring them to pay for any unnecessary coverages. For example, you might find the following protections in a food truck policy:
Product Liability Coverage
These are all important protections that food truck owners should at least consider getting, and there are often many other options that owners can further supplement their policy with. In most cases, owners can elect to not purchase some coverages that they deem unnecessary.
Ice Cream Trucks and Bikes
Food truck policies are also often good options for mobile ice cream businesses, including both ice cream trucks and ice cream bikes.
Traditional ice cream trucks should consider a food truck policy because these businesses fit the classic description of a food truck. They may drive around neighborhoods rather than park at festivals, but these businesses are still selling food products out of a truck that's driven to different locations.
Bike-based mobile ice cream businesses might be able to get the protections they need through a paired-down food truck policy. States generally don't require bikes to be covered by an auto policy, so these businesses often choose to get a food truck policy that includes many of the coverages an ice cream truck would want but that doesn't have commercial auto coverage.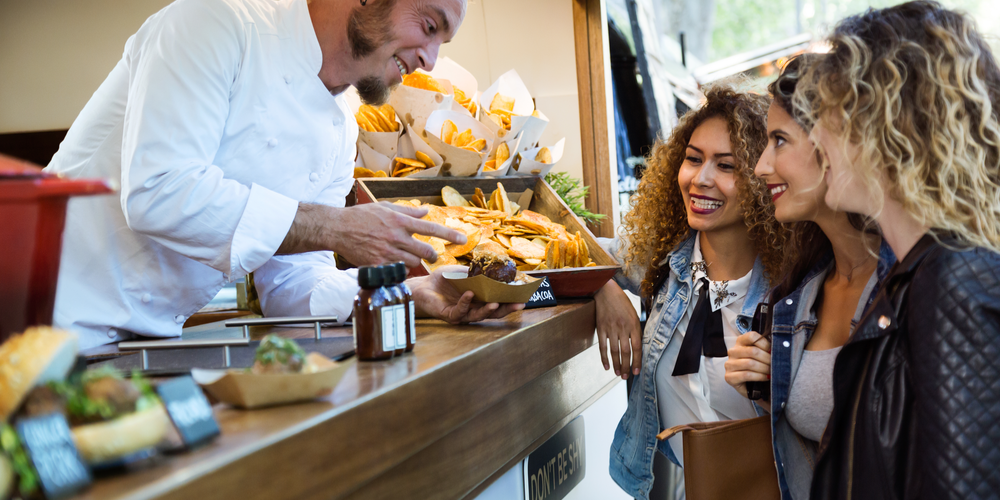 Hamburger and Hot Dog Carts
Hamburger, hot dog and other food carts that are walked to a location are largely in a similar position as ice cream bikes. These food carts frequently don't need commercial auto insurance, but many of the insurance coverages that they do need are found in food truck policies. A policy that's adjusted for the reduced risk exposure of these carts will usually offer sufficient coverage for a very affordable price.
Event Concessionaires
Concessionaires who go to carnivals, fairs and similar events may have insurance needs similar to those of carts or more akin to gourmet food trucks. The coverages that are appropriate for concessionaires depends on whether they use a truck, trailer, cart or something else, as well as what foods and drinks they offer, where they sell products and many other factors.
Regardless of where on the spectrum of coverage needs they fall, most concessionaires will find the right combination of protections in a food truck policy because they're similar to other businesses that use these policies.

Restaurants with Food Trucks
Restaurants that purchase a food truck or trailer may want to supplement their restaurant insurance policy with a food truck one. While restaurant and food truck policies may have overlapping coverages, many of the duplicate protections can be left out of a supplemental food truck policy. Thus, restaurants can get the coverages they need for their food truck without paying twice for the same protection.
Food Truck Insurance for Your Business
If you operate any of these businesses, ask an agent who specializes in food truck insurance to help you find a good policy for your specific business. An agent who's familiar with the details of these policies will know how to adjust a particular policy to meet your specific business' needs. They'll also be able to compare different insurers' policies if they're an independent agent, so you can get the best available policy no matter what company offers it.
Thank you for your submission
We'll respond to your request as soon as possible.