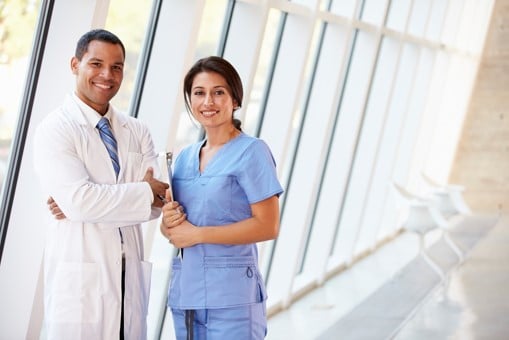 No medical practice wants to face a malpractice lawsuit. Your practice likely has many doctors, employees and a complicated budget. Each person is striving to make a positive impact on the lives of patients.
But, things can happen. The more people you have under your roof, the greater your risk of a malpractice suit. If you are the owner of the practice, you could be a liable party in a suit.
That's why malpractice insurance is so important for all large medical practices. In many cases, the law requires you to carry malpractice insurance.
However, there are different malpractice insurance options to choose from. Two of the most common options are claims-made plans and occurrence plans. It is important to understand the differences in these plans.
Claims-Made Plans
Claims-made policies will only cover you if the plan is active when someone makes a claim. The claims-made policy also has to have been in effect when the alleged malpractice occurred.
For example, a client might make a claim in October that malpractice occurred the previous April. Your current claims-made policy took effect in June, not April. You usually cannot use this plan in the malpractice suit. You may have to use a previous plan to cover you against this allegation. This is because the plan issued in June was not in place when the alleged incident occurred.
To have a previous policy continue coverage, you might have to apply for a type of coverage called an extended reporting endorsement. This is essentially a rider or additional coverage. You can continue to use a previous policy to defend the claim after you have changed or canceled it.
Claims-made coverage is effective as long as the holder pays the premiums and renewals.
Occurrence Policies
Occurrence policies cover malpractice allegations where the event took place while the policy was in effect. This policy covers allegations even if someone makes a claim after the policy has ended.
If someone makes a claim in October for an incident that happened in April, the occurrence policy will usually cover the incident. Therefore, you might not have to buy extended reporting coverage.
There are some negative pieces of occurrence policies. They are usually more expensive than claims-made policies. Providers may not offer them in all locations or to all practices.
Claims-made and occurrence plans are both different, and each has its merits. You should always talk to your insurance agent about which plan is correct for you and your practice. You want to cover all potential risks. If you have questions, call the Joseph A. Britton Agency today at (800) 462-3401.