Choosing the Right Surety Insurance Company: A Guide for Business Owners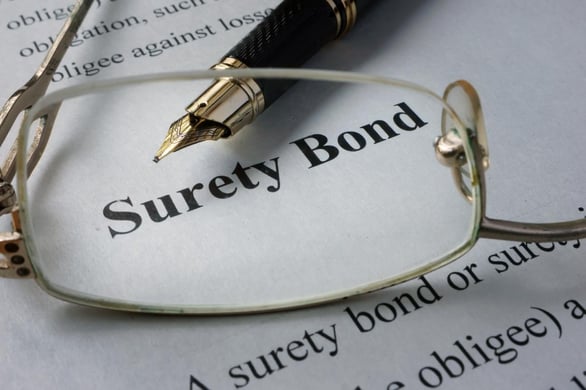 If you operate a construction business, you understand the importance of having the right insurance in place. The right construction insurance can help protect your business and your reputation from lawsuits due to faulty work, environmental mishaps, damage to your equipment, and more.
And along with this coverage, you should also consider protecting your clients and guaranteeing your work with surety bond insurance. Read on to learn more about the importance of having this type of coverage, along with tips for choosing the best surety bond insurance company for your needs.
Surety Bond Insurance 101
The experts at NerdWallet summarize surety insurance best: "A surety bond is a way of ensuring that a business completes the work it was hired to do. If it doesn't, the bond's guarantor is financially liable to the customer."
In other words, a surety bond guarantees that the person, business, or agency that hired you will get what they paid for. It's a unique three-party contract in which one party (the surety company) guarantees the performance or obligations of a second party (you) to a third party (the client).
There are many types of surety bonds that are used to guarantee the fulfillment of work, like taxes on liquor sales or following applicable business codes and laws. However, surety bonds are most common in the construction industry since the work often involves an agreement between a contractor and their client.
Contract Surety vs Commercial Surety
Understanding the nuances between these bond solutions can help you choose the best option for your business. Contract surety bonds ensure the owner receives a finished product at the negotiated price according to the project plans, specs, and contract requirements. Commercial surety bonds provide a financial guarantee of your work and protect your clients from risk.
To put it simply, both types of bonds provide some form of financial protection. However, contract bonds provide a financial guarantee, while commercial surety mainly ensures a business acts honestly and complies with the right rules and regulations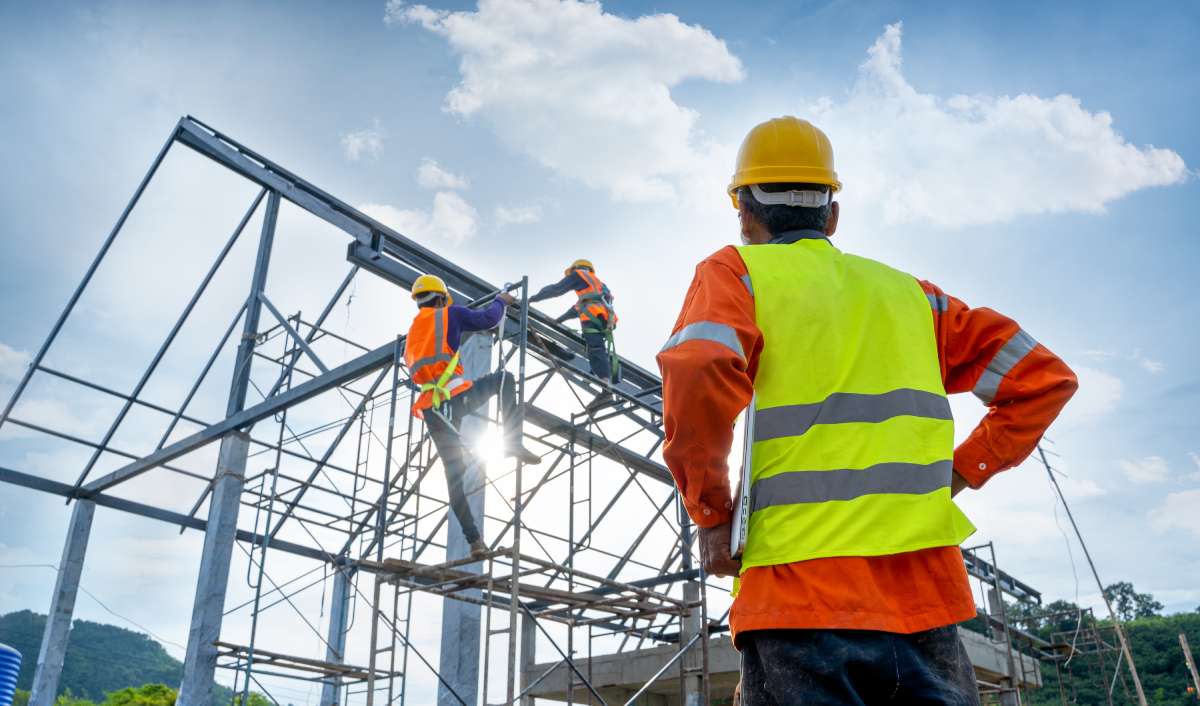 Common Construction Surety Bond Types
Insurance companies that do surety bonds offer a variety of bonds for contractors that are often categorized by their role within a construction process. Some common construction surety bond types include:
Bid Bond: guarantees you can and will meet bid requirements if you win the bid.
Performance Bond: guarantees work will be completed as promised and within regulations.
Payment Bond: guarantees workers and suppliers will be paid timely and legally.
Maintenance Bond: guarantees materials and workmanship up to two years after completion.
Completion Bond: guarantees a specific performance obligation.
There are also many other surety bond types that businesses of all sizes and industries can use to help protect their brand and reputation. There are even surety life insurance companies that offer a range of life insurance options.
Three C's of Surety
A surety bond company takes a few factors into consideration before underwriting a bond. In the construction industry, there are widely known as the "three C's of surety."
Character is perhaps the most important factor in analysis by underwriters. It's all about the ethics and etiquette of your business and its reputation.
Capacity is the ability of your business to complete the project in the timeframe given. They may evaluate your portfolios of past projects.
Capital is to ensure your business has the financial resources and stability to complete the project.
By looking at these factors together, surety insurance companies can determine if a bond should be approved.
Tips for Choosing a Surety Insurance Company
Not all surety bond insurance companies are created equal. Though insurance companies that do surety bonds will be evaluating the finances and reputation of your organization, you can also do your research to find the best company for your needs!
Here are a handful of factors you should consider when choosing a surety insurance company.
Reputation and Experience
Just like a surety insurance company will be evaluating your business's reputation, you should do the same. You want to ensure that the surety bond insurance company you choose has a solid reputation and experience with the types of surety bonds you need.
Reading client case studies can be a good place to start and help you understand if the surety insurance company has experience with your industry and bonds.
Financial Strength and Stability
Similarly, you want to be certain that the surety insurance company is financially stable and will be able to back up your business guarantee in case something happens. Websites like AM Best allow you to research the stability of different insurance companies to help make your decision.
Claims Process
Of course, you also need to understand what the claims process entails with your surety insurance company. If a breach of contract were to occur, how would the investigation begin and would legal counsel be necessary?
You want to ensure that if a claim were to be filed, you would have the support needed through the entire process. Even though in the best-case scenario there wouldn't be a breach of contract, knowing about the claims process can help you be prepared for all scenarios.
Customer Service
Finally, you can't overlook the importance of customer service. Whether you have questions about your surety bond or need to file a claim, you want your surety insurance company to be helpful. A great way to understand how your surety insurance company prioritizes customer service is through customer reviews and testimonials. Just a few minutes of research can provide great insight into a company's quality of service.
Find a Surety Insurance Company
At World Insurance, we can help your business receive the surety bond you need. We offer a wide range of options and have the ability to execute bonds ranging from $1,000 to $500 million from A.M. Best "A" rated, U.S. Treasury-listed sureties that are licensed in all 50 states.
Our surety team has decades of experience in the industry, so whether you're a contractor, a commercial business, or an individual, we can help you with all of your bonding needs. Learn more about your surety bond options today!
Get Started with a Free consultation
Creating a custom insurance or benefits package is critical for companies of all sizes.