Business Cyber Insurance: Why It's Essential For Your B2B Company
Businesses are more reliant than ever on technology, and for good reason. Computers, phones, and even cloud-based services help keep people connected and businesses operating smoothly. However, this reliance on technology also increases the risk of costly cyber incidents.
Forbes reports that cybercriminals can penetrate an estimated 93% of company networks. They can access personal information and cause business interruptions that not only lead to lost income but also to a tarnished reputation.
While every business should be aware of cyber threats and invest in the right insurance coverage, B2B organizations face some unique risks. Read on to learn more about the importance of B2B business cyber insurance and how you can protect your company from these threats.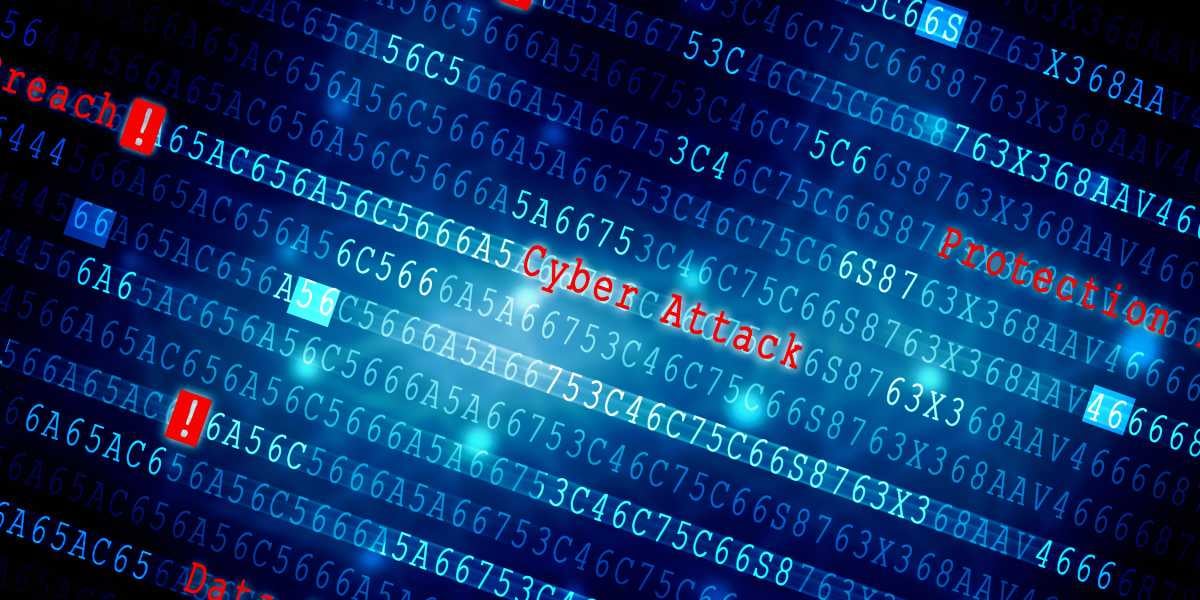 Common Cybersecurity Risks for B2B Businesses
For many business owners, it's not a matter of if a cyber attack will occur, but when.
Here are just a handful of cyber risks businesses should be aware of. Many can affect large and small businesses alike, regardless of industry, while others pose a unique risk to B2B businesses in particular.
Supply chain attacks: B2B businesses rely on complex supply chains to operate. Today, many supply chain operations are completely digital. Gartner predicts that by 2025, 45% of organizations worldwide will have experienced attacks on their software supply chains.
Ransomware attacks: It's becoming increasingly common for bad actors to encrypt a business's critical data or systems and demand a ransom for their release. Ransomware attacks don't only cause disruption but can also lead to major data breaches. IBM reports that the share of breaches caused by ransomware grew by 41% in 2022 and is likely to increase again.
Social engineering attacks: Phishing attacks, impersonation, and manipulation often exploit human vulnerabilities. For B2B businesses, these bad actors may be trying to access internal systems or vendor information to gather confidential data.
That's Where Cyber Insurance for Business Comes in
With cyber security risks always evolving, business cyber insurance is a must.
Simply put, commercial cyber insurance is a specialized form of insurance that's made for today's digital age. It's uniquely designed to help protect businesses from online threats and the risks that potential data breaches pose.
Most cyber insurance policies offer multiple coverages that help protect businesses from a range of potential cyber risks. It can help with covering expenses for recovering compromised data, attorney fees, forensics costs, regulatory compliance, and media communications to manage the breach.
Who Needs Cyber Business Insurance?
Every business can benefit from cyber insurance. Since nearly every company uses computers and mobile devices, they are vulnerable to cyber attacks and can benefit from this coverage.
Businesses that rely heavily on sensitive information, such as banks and investment advisors that have clients' financial details, should prioritize getting a cyber policy. As should healthcare, automotive industries, and manufacturers. Even a restaurant that accepts online reservations might be held liable for any diners' details that are lost through an online attack.
Every business, large or small, should have insurance to cover cyber attacks. This is true for B2C and B2B businesses alike.
Benefits of Business Cyber Insurance for B2B Businesses
TechTarget explains that cyber liability insurance "helps cover the financial losses that result from cyber events and incidents." However, that's just scratching the surface of what this insurance covers.
Here are some of the benefits of business cyber insurance that B2B organizations should consider.
Financial Protection
The financial impact of cyber attacks continues to increase year after year. In the same report as previously mentioned, IBM found that the United States holds the title for the highest cost of a data breach at $9.44M. Of course, that's mainly for large enterprises.
Only two years ago, IBM reported that the average data breach cost for businesses with fewer than 500 employees was $2.98 million. This is still no small number. Business cyber insurance offers coverage for financial losses due to cyber incidents, reimbursement for costs related to response and recovery, and even compensation for business interruption.
Liability Coverage
Businesses may be liable for a cyber attack. Individuals whose personal information was compromised may make a claim. B2B businesses face the additional risk of their partners, clients, and vendors making costly claims.
Cyber liability insurance for businesses offers protection from these third-party claims and potential class action lawsuits.
Reputation and Customer Trust
Every business relies on building a strong reputation with its customers. A cyber attack or data breach can tarnish a brand's reputation and make it difficult to regain trust.
A comprehensive business cyber insurance provides reassurance to clients and partners about cybersecurity measures. It shows a commitment to cyber safety. If an attack does occur, this insurance can also cover legal and public relations fees that are crucial for communicating with stakeholders and preserving brand reputation.
Regulatory Compliance
Many governments enforce hefty penalties and fines when businesses experience a preventable data breach. For instance, the General Data Protection Regulation (GDPR) in Europe sets strict guidelines for data protection and privacy.
A business cyber insurance plan is one step organizations can take to help be in alignment with legal and regulatory requirements. While it's not a requirement, the right coverage helps support meeting data protection and privacy standards.
Incident Response and Recovery
Dealing with a cyber attack is daunting for any business. Knowing you have the right business cyber insurance in place lets you take the right steps to respond to a breach as quickly as possible. A rapid response can be the key to mitigating damages.
In other words, cyber insurance coverage provides businesses with the peace of mind that they can hire the right people (forensic investigators, attorneys, etc.) to help resolve the cyber attack consequencsright away and be reimbursed later.
Choosing Business Cyber Security Insurance for Your B2B Business
The best time to protect your B2B business from cyber threats is now.
A cyber liability policy can help protect your business in the event you fall victim to a data breach, ransomware, phishing attack, or even a password attack. Cyber insurance is relatively inexpensive compared to the cost involved in fixing a breach. And in today's digital world, you don't want to be caught without it.
Our experts can explain the nuances in more detail and provide a quote. Learn more about your options for business cyber liability insurance today.
GET STARTED WITH A FREE CONSULTATION
Creating a custom benefits package is critical for companies of all sizes.