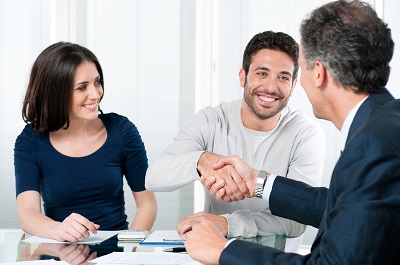 Reporting property damages isn't easy, especially when a lot of variables exist. Whether you're facing bad weather, on-site accidents or other negative scenarios, it's a good idea to take action.
Below, we're covering the best tips for reporting a commercial property insurance claim.
Tip One: Keep All Information
Before making a claim, have all evidence handy. This may include photos of the damage, an accident report, or other legal information. Keep your policy handy, and note the number you've called.
Additionally, keep track of any dates, times and names given. Also note the assigned claim number, too. Ask for the representative's name. By tracking information, you may protect yourself in case of any conflicting information.
Tip Two: Use Terminology Carefully
Watch your words! When contacting your insurance company, what you say—and any information gained—is important. When discussing a business insurance claim, you may want to avoid set-in-stone terms.
For example, you might want to use the word flood sparingly. If you're facing simple water damage, you might not have a flood scenario. If you use the wrong terminology when making a claim, you may accidentally void your coverage.
Tip Three: Ask for Damage Mitigation Information
Most commercial property insurance policies require you to mitigate any damages. By asking for mitigation help, you can assure you've taken the steps to secure your property. At the same time, you can ensure you're not covering up any problems.
Insurance companies need to see most damages in person. So, you'll need to take proper records and inform them of any damages during the claims process.
Tip Four: Take Visible Records
Take as many pictures as possible. Because most of today's policyholders have smartphones, visual documentation is often very helpful to claims.
Make sure you're keeping adequate copies, and upload any photos to a sharing website. Visual documentation can make the difference between an effective and an ineffective claim.
Tip Five: Hire an Expert
Until a damage investigation happens, you often can't judge the true extent of the damage. You can describe damages, but you often can't see the hidden factors. You may need an expert's help to determine full damages. You may also need to micromanage your situation's dynamics before considering claim options.
Keep records. Write down everything, and make sure you're always aware of ongoing factors. Situations can arise far after initial damages. Take your time, talk to your insurance provider and put your property first.
We've got you covered. Call us at 800.462.3401 for a New Jersey property insurance quote.