Finding the right insurance for long haul trucking can be difficult as coverage requirements often exceed those of other forms of trucking due to length of travel, cargo quantity, and more. At World Insurance, we specialize in insurance for long haul trucking.
Our team has accumulated more than 50 years of experience in insuring long haul trucking, and some of our members were once truckers themselves! With our expertise, we will help you safely operate your long haul trucking business.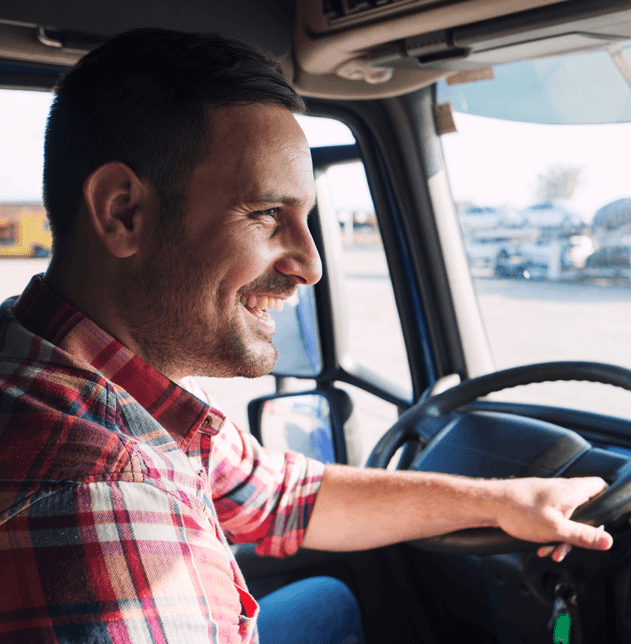 What is Long Haul Trucking Insurance?
Long haul trucking most often involves tractor trailers or 18-wheelers, which are some of the largest vehicles operated on American roadways. Because of their size, weight, and bulk, accidents involving these vehicles can be devastating, not only for the operators and their cargo but for any other vehicles that get caught in the incident.
From property damage to injuries, long haul trucking insurance provides coverage and protection for vehicles, operators, companies, and owners. As a specialized form of commercial trucking insurance, long haul trucking insurance policies are designed with long-distance trucking in mind, accounting for the high mileage these vehicles will acquire.
General Liability
General liability coverage in long haul trucking insurance provides assistance in the event that property damage or injuries result from the actions of a trucker. Insurance for long haul trucking must include general liability coverage as required by most states.

Because the costs of repairs, legal fees, and medical bills can be high in the event of an accident with a large vehicle, finding a long haul trucking insurance policy that provides sufficient general liability coverage is a must

Collision
Even though most long haul trucking vehicles are large and sturdy, they can still incur damage in the event of a collision. Collision coverage can provide assistance with repair costs for your vehicle if it is damaged in an accident.

Non Owned Liability
While non-owned liability coverage is often considered incidental (and even referred to as "if any" insurance by some), it can provide valuable coverage in relevant events. Long haul trucking commonly entails covering long distances, so the chances of your vehicle breaking down or requiring maintenance on the road are much higher than with other forms of commercial trucking.

Non-owned liability coverage provides coverage for a rented or hired vehicle that you do not own. This kind of long haul trucking coverage is active for short-term, unplanned situations. Ideally, non-owned liability insurance would never be necessary, but having it can protect your cargo as well as any short-term rented vehicles, hired drivers, and business relations.

Non Trucking Insurance
Non-trucking coverage accounts for issues with the insured vehicle during non-work hours. Long haul truck drivers rarely work standard hours, and while covering long distances, taking breaks and downtime is not only common but essential. Any time that your vehicle is used outside of operating hours or for any non-work-related purpose, non-trucking coverage offers protection.
Ensuring that your vehicles are properly insured with non-trucking insurance can mitigate any repair or legal costs as the result of off-hours incidents.
Fill out our easy application to get started. By providing information about you, your business, and your insurance needs through our application, we can connect you with a commercial trucking insurance agent to get you started. You will also need to supply information pertaining to the size of your fleet, the class(es) of truck you use, and your contact information.
Information About Driver's Experience
In order to obtain long haul trucking insurance, drivers must have sufficient experience with the vehicle they will be operating or, in some cases, similar vehicles. Acquiring proof and providing verification for your drivers' experience will help expedite the process and ensure that you can get the long haul trucking coverage you need.
Receive Your New York Surety Bond
When looking to get long haul coverage, you will need to supply loss information, usually covering at least two (and sometimes up to five) years.
You will need to share the history of any insurance claims filed under your policies in order to proceed with receiving a quote for and ultimately acquiring long haul trucking insurance.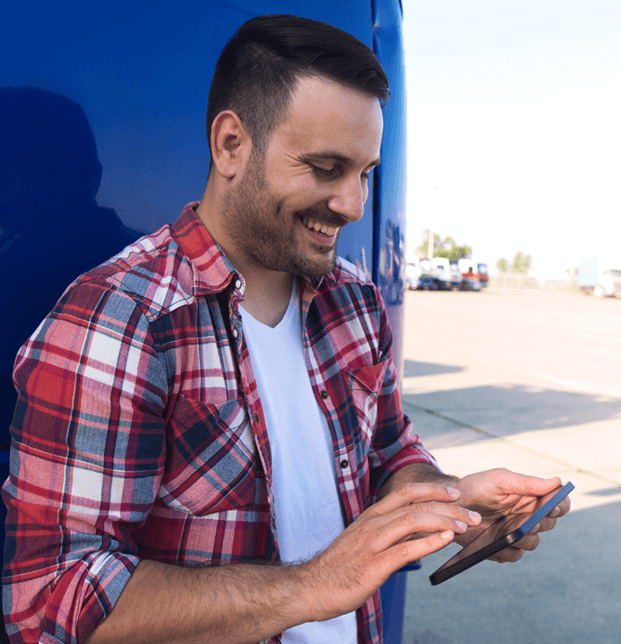 Long Haul Trucking Insurance?
When looking for appropriate long haul coverage, connecting with an insurance agent who knows the industry and has experience with similar policies can make an immense difference in the coverage you ultimately receive.
At World Insurance, our trucking insurance agents specialize in long haul trucking coverage. Many of our agents have actual truck driving experience, as well. We understand how important the right insurance is for long haul trucking, and we will help you find the best policy and coverage for your trucking needs.
Frequently Asked Questions About Long Haul Trucking Insurance
How is the cost of the insurance calculated?
There are a number of factors that contribute to the cost of long haul truck insurance. These factors include: the age of your company's trucks, the size of your fleet, the distance your drivers cover in a year, your operators' driving records, the type of cargo your fleet transports, and the type of coverage and limits you choose for your policy.
How do I save on commercial long haul trucking insurance?
The best ways to save on commercial long haul coverage is by promoting safe vehicle operation, maintaining a good credit score, and staying on top of necessary maintenance for your trucks. If premium costs are a concern, talk to your trucking insurance agent to learn how you can save.
How much trucking insurance do I need?
In most states, certain long haul trucking insurance is required. Be sure to identify what coverage is necessary for legal operation before choosing a policy.

Many business owners opt for more coverage than what is required to ensure they are protected. Liability coverage, cargo coverage, collision coverage, and non-trucking coverage are common elements of long haul trucking insurance policies. Consult with your insurance agent to determine what types of coverage will be most beneficial to your company and will best suit your long haul insurance needs.
How is long haul trucking insurance different from regular trucking insurance?
Long haul trucking insurance is a form of commercial trucking insurance. Unlike some other types of insurance, long haul coverage often focuses on damages, liability, and cargo coverage. Because of the size of the vehicles, the amount of cargo carried, and the distances covered by these vehicles, long haul trucking insurance is a specialized type of coverage that accounts for the specific risks and needs of such operations.
What factors are important in long haul trucking insurance?
Long haul trucking insurance accounts for many factors including what is transported, how far the vehicles must travel, and what is needed to keep cargo safe and secure. Additionally, long haul coverage depends on the size of a business' fleet, the types or classes of vehicles, the ownership of trailers used, and the age of the vehicles in operation.

You should provide all of this information, as well as anything else that is relevant to your long haul trucking insurance needs, to your agent so that you can receive the right coverage for your business.
Do you offer long haul trucking workers compensation insurance?
Any business with employees must think about the welfare of its workforce. Most states require businesses to obtain workers compensation insurance. This type of insurance can prevent workers from enduring unnecessary financial strain during recovery from a work-related illness or injury. With the help of workers compensation coverage, you can allow your workers to focus on recovering so that they can return without issue.

World Insurance can provide workers compensation insurance in your long haul trucking insurance policy to ensure your drivers stay well and keep your business safe from legal trouble in the event of an accident.
Get Started With Your insurance
Contact World Insurance today to make sure all required coverages are in place. We'll help you compare insurance quotes from different insurance providers.
HAVEN'T FOUND WHAT YOU'RE LOOKING FOR?
Locations
130+ Locations to Serve You

View all locations

: 130+ Locations to Serve You
Are you an agency owner
We are looking for partners that are ready for the next level