O'Brien and Gibbons Insurance Is Now a World Company
Originally founded in 1961, O'Brien and Gibbons Insurance Agency is a retail insurance agency focused on Personal Lines and Commercial Lines.
"O'Brien and Gibbons has strong market relationships, a diverse client base, and many long-term client relationships," says Walter J. Shea, President, O'Brien and Gibbons Insurance Agency. "We are looking forward to being a part of World and providing our clients with additional products and services."
Read more about this agency acquisition in our press release.
Providing Personal and Commercial Insurance Services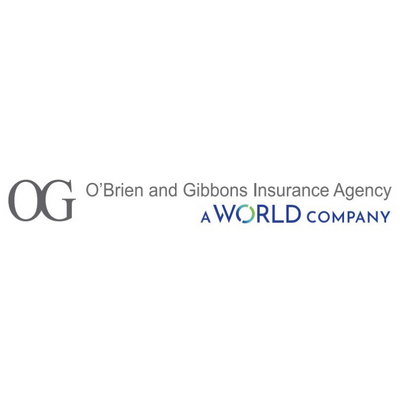 Office Address
20 Park Avenue, Worcester, MA 01605
Office Hours
Monday - Friday, 8:30 AM -4:45 PM
Saturday - Sunday, Closed
Exceptional Support
Testimonial
They've been my home and auto insurance agents for over 12 years now, and I couldn't have asked for better service! They're an amazing little family there!
- Umair K.
Testimonial
I've had them as my agents since I was 16 and I'm now 32. They've always helped when asked and always do as much as they can highly recommend.
- Joe R.