Looking to Sell Your Agency?
The brokerage seeks to grow via a combination of organic growth and acquisition of producers' books of business and small to medium sized agencies. To date, World Insurance Associates, LLC has completed 96 agency acquisitions and has a pipeline of future transactions.
For more information on mergers and acquisitions, please reach out to us using the form on this page or contact Principal and Senior Vice President, Bradley Unger.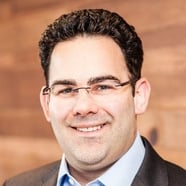 Bradley Unger
Principal, Senior Vice President
Brad joined World Insurance in August 2020 to lead day-to-day Merger & Acquisition efforts. Previously he worked at MarshBerry focused on the insurance distribution space, and at Hanover Insurance Group focused on global expansion and specialty lines.
Brad holds a bachelor's degree in applied economics from Cornell University and an MBA from Cornell's Johnson Graduate School of Management.
Phone: 732-712-2230
Email: bradleyunger@worldinsurance.com