McMillan Insurance Group Is Now a World Company
"Joining World will give us the resources to offer our clients more exclusive programs and capabilities, not to mention an enhanced level of service. All of us at MIG are thrilled to be joining a dynamically growing company," said Matt McMillan.
Read more about this agency acquisition in our press release.
Trucking Insurance Solutions
Small-Business Truckers
Owner-Operators
Fleets
Specialty Markets
New Commercial Trucking Ventures

Cross-Border Trucking/NAFTA

Oilfield Services

Hauling
To get started today, complete a PDF application.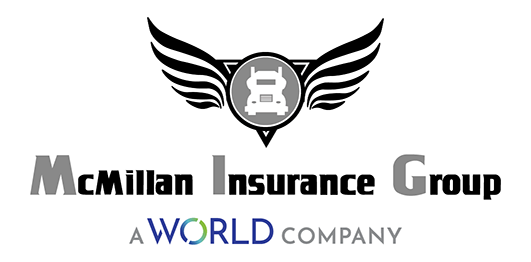 Office Address
5608 Malvey Ave., Fort Worth, TX 76107
Office Contact
Phone: 512-605-2225
Email: quote@migtrucking.com

Office Hours
Monday - Friday, 9:00 AM - 5:00 PM
Saturday - Sunday, Closed
Exceptional Support
Testimonial
Great service, great prices, easy to deal with.
- Tony Odessa
Testimonial
Janet Ferrugio is the best insurance sales agent that I have ever dealt with. Janet is a very pleasant and intelligent employee who gave me all the information that I could possibly need to choose my insurance policy and I truly enjoy dealing with her.
- Joyce Anne Wozniak