Allied Partners Insurance Inc. and Raymond Insurance are now A World Company
Allied Partners Insurance, Inc. was established in 2014. Their mission is to find quality, competitive insurance products tailored to customer needs--providing them with security and peace of mind. They conduct business with their core values of honesty, integrity, respect, accountability and caring, while providing an exceptional customer experience.
"We work hard to earn our customers' business and build lasting relationships through practicing our core values and being responsive, knowledgeable, reliable, proactive, and professional," says Wilberto Rivera, Principal/Owner, Allied Partners. "We are experts in our field. We know our business, the products we represent, and the market, and we stay current on industry changes. Just as important, we make it our business to know and understand our clients to better serve their needs," says Nathan Wethje, Principal Agent/Owner, Allied Partners. "We are happy to be joining a company that shares our values and look forward to providing even more products and services to our customers."
Read more about this agency acquisition in our press release.
Providing Personal and Commercial Insurance Services
GET STARTED WITH A FREE CONSULTATION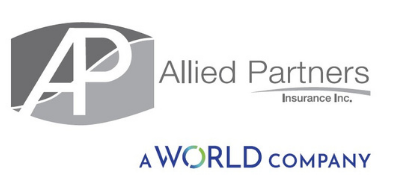 Maryland
Gaithersburg
845-M Quince Orchard Boulevard
Gaithersburg, MD 20878

301-355-5330

Monday-Friday: 9:00 a.m. to 5:00 p.m.
Saturday-Sunday: Closed
Virginia
Farmville
4644 Farmville Road
Farmville, VA 23901

301-355-5330

Monday-Friday: 9:00 a.m. to 5:00 p.m.
Saturday-Sunday: Closed
Exceptional Support
Testimonial
I've been with Allied Partners Insurance since 2012 and it's always a nice experience. Will and Elvia have always taken care of me and my family. We started with just one car to two to a house and we have it all with them. I believe that they always gave us the best and fair price for insurance. I would recommend them to anybody.
- Jessica H.
Testimonial
Eli has great customer service skills. He genuinely cares about his clients and makes you feel taken care of. I highly recommend him for any type of insurance as he is highly knowledgeable on many different kinds of insurances. Give him a call, I promise you will not regret it!
- Carlos R.