Coverage Specialists Inc., is now a World Company
Coverage Specialists Inc., a family-owned agency founded in 2010, provides property & casualty ("P&C") products and services with a focus on the trucking and transportation industry.
"Coverage Specialists is a client-driven broker servicing the commercial and personal insurance needs of our clients, with the tools and markets to understand those evolving needs," says Walter Zemlanicky, Co-Owner, CSI. "We also have the knowledge of how the insurance landscape has changed over the years to provide the right policy at a competitive price" adds Jeffrey Scafuro, Co-Owner, CSI. "We look forward to being a part of World and expanding our resources."
Read more about this agency acquisition in our press release.
Providing Personal and Commercial Insurance Services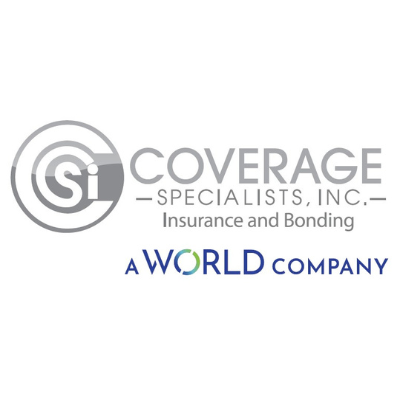 Office Address
580 NJ-23, Pompton Plains, NJ, 07444
Office Contact
Phone: 973-831-2787
Fax: 973-831-2784
Office Hours
Monday - Friday, 8:00 AM - 5:00 PM
Saturday - Sunday, Closed
About This Location
Coverage Specialists, Inc., was acquired by World Insurance Associates in 2022.
Exceptional Support
Testimonial
I've been working with Coverage Specialists for over 9 years and can't say enough wonderful things about them. From constantly shopping my policies for better rates to the incredible customer service and response time, they are truly a pleasure to work with. Thanks for all you have done for myself and my company. I look forward to many more years together!!
- Todd M.
Testimonial
Walter helped me out big time with a business liability policy that we needed to get asap. He was very attentive, the rate was excellent and we got the policy on time. Will definitely use them again. Thank you!!!
- Daughter For A Day Home Care | Ramsey, NJ