Total Coverage Insurance (TCI) Is Now A World Insurance Company
TCI offers all-encompassing services for our clients. Whether you are a veteran of success or are just starting to manage your portfolio, TCI can help you achieve your goals and surpass them in time.
Providing Personal and Commercial Insurance Services
GET STARTED WITH A FREE CONSULTATION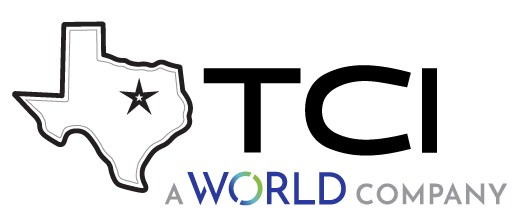 Office Address
4925 N OConnor Rd., Suite 160
Irving, TX 75062
Office Contact
972-986-1100
214-393-2317 Fax
Office Hours
Monday - Friday, 9:00 AM - 5:00 PM
Saturday - Sunday, Closed
About This Location
Total Coverage Insurance merged with World Insurance Associates LLC on October 1, 2021.
Exceptional Support
Testimonials
You always get right back with me and always follow through on what I need. It saves me a lot of time and frustration.
- Sherry Huse
Always a speedy response if I have questions..& a speedy resolution..!!
- Mark Tyler
Easy to work with. No gimmicks, but rather honesty, and excellent policies for the price.
- Chris Lopez
Testimonials
You explained everything in detail and made sure we had the coverage we needed.
- Sarah Woodall
The agent was everything to us! polite, punctual, prompt and precise.
- Anthony Lewis
TCI always keeps me up to date with what is going on with my policy. They use a personal touch, by always reaching out by phone, text and email. I used Allstate Insurance in the past, and they just sent me things in the mail, they never tried to contact me directly.
- Julie Weaver